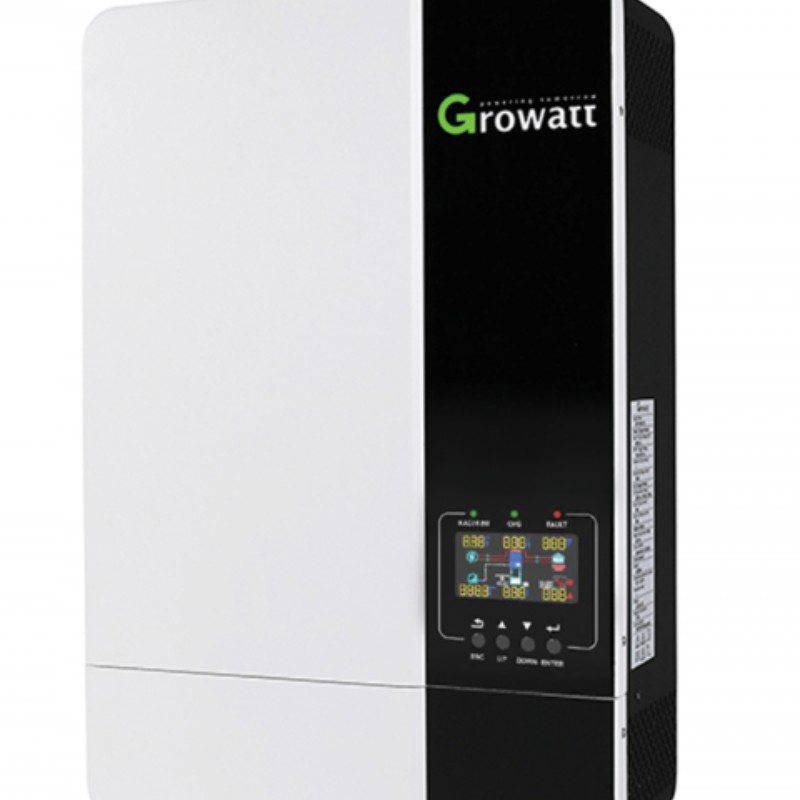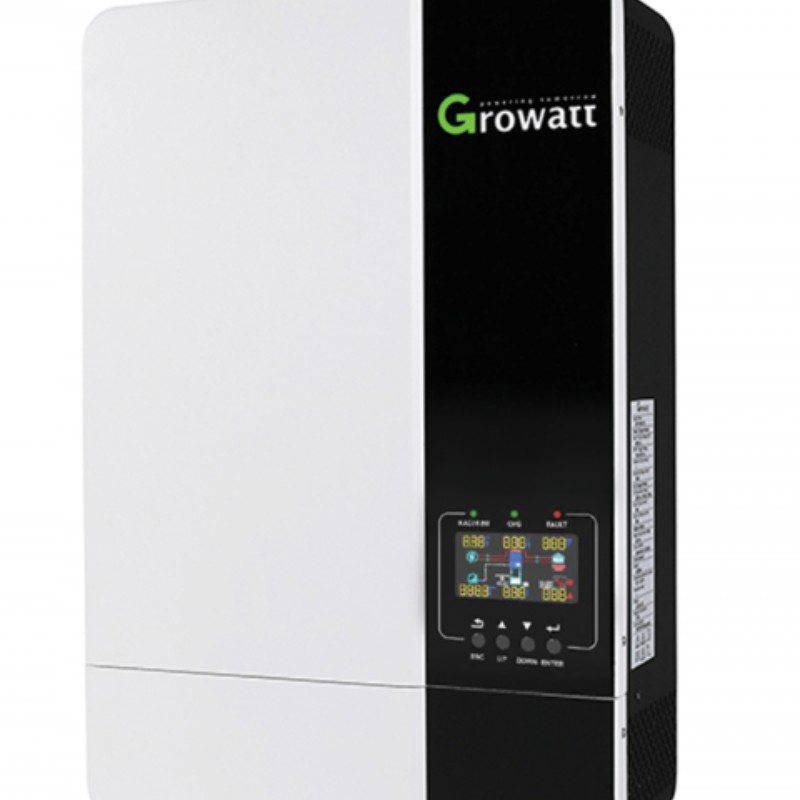 Growatts SPF 5000 ES in an all in one 5kW inverter and solar charger. A simple and cost effective option for Off Grid power systems.
The SPF 5000 ES has a single MPPT input suitable for up to 6kW of PV, providing your input Voltage does not exceed 450VOC and an input current 22A.
Suitable for use with various 48V battery types. We love to pair them with the Growatt AXE Lithium battery.
The SPF units can also be configured to work with a back up generator.
This unit comes with Wifi Dongle as standard. If you do not have have a WiFi router and want to connect the system to the internet then you will need the Shine GPRS-F Dongle
Specifications:
DC Solar Input MAX (VOC) 450V
Solar input range 150VOC - 450VOC
Number of MPPT inputs:1
Continuous Output Power: 5kW
Remote monitoring by WIFI
Supports parallel operation for capacity up to 30kw (6 inverters)
Net Weight 12kg