Solar kits for narrowboats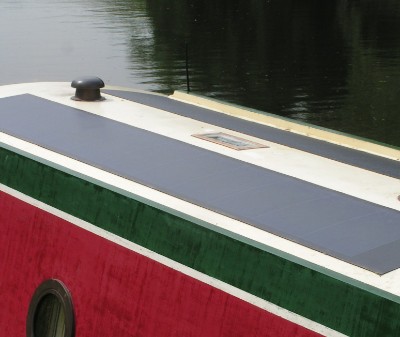 Whether you are a fair-weather owner, or live on your narrowboat all year round, we can provide a suitable solar charging solution for everyone! Ranging from small 50W kits for minimal power usage to 4kW kits for heavy usage - all of our solar kits come with a good quality panel, a reliable regulator, and all the wiring you should need.
- Need more information on solar panels for narrowboats? Click here -


Flexible solar charging kits
Flexible panels are the neatest option and can fit directly to your deck surface. Our kits are based on long thin-film Miasole panels - which look fantastic, and come with an adhesive backing. Take a look at the Miasole 600W Flexible Solar Kit, popularised by the brilliant pair Colin and Shaun, from Foxes Afloat.


Framed solar charging kits
Kits based on framed solar panels are the best value option - and they can be mounted at an angle to get more sun. The Panasonic kit is a very popular choice for narrowboats. Although it's more expensive, the more efficient cells means that it takes up much less space. This powerful 750W kit was shown off by another of our popular vloggers, 'Never Enough Cruising', and you can watch the video below to see how they set it up:
Mounting options for framed solar panels
Our Semi-Permanent Adjustable Tilt Mount is a great option for larger framed panels, as it can be adjusted to catch the best sun. However, if you don't mind a little less power and prefer the framed panel to be flat on the narrowboat roof, you can use the glue-down solar corner mounts set.
Wiring harnesses are included with the kits - but if you need extra cables or anything out of the ordinary just contact us and we'll be happy to help.
Bespoke kits for narrowboats
Can't see that perfect kit for you? Don't worry as we also offer bespoke solar kit solutions. Contact us directly via email or phone with your query.