Solar Panel Kits - Portable, Flexible.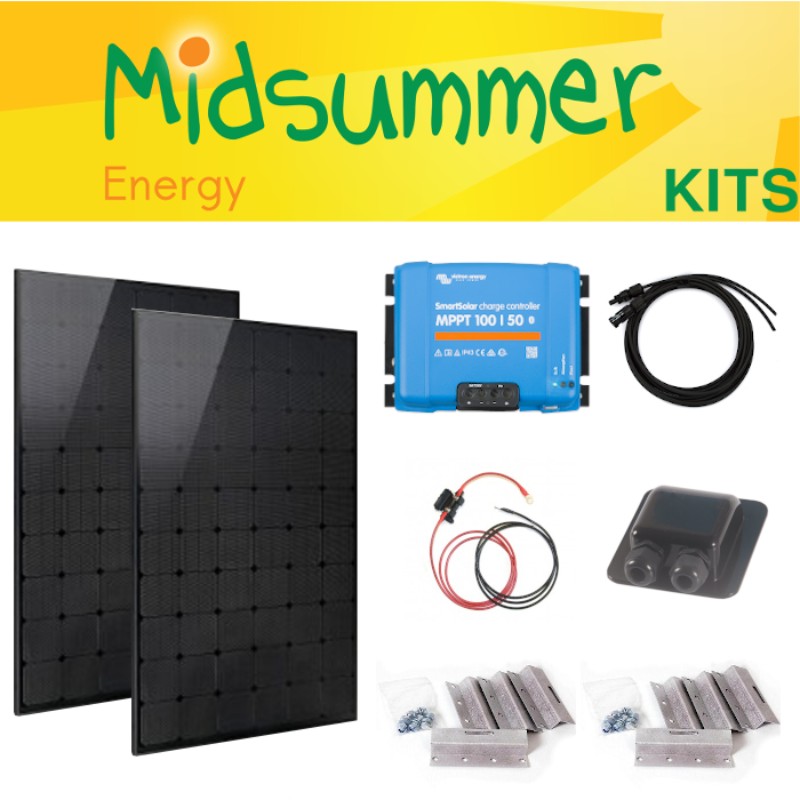 BEST SELLER 2022!
590W Off-grid Solar Kit - with Victron MPPT, cables and mounting
See More
It makes sense to get everything you need all in one go - and we've made that really easy with our solar charging kits below! These kits include the solar panel itself; a selection of appropriate MPPT solar controllers that can be chosen to suit your system; and all the cables, connectors and fuses needed to get the system working safely.
For boats and motorhomes with battery banks already in place, you won't need anything else - with the exception of mounting brackets, and perhaps a cable gland to bring the cables through a deck or roof. The most appropriate bracket to buy depends on your application - and of course you may just prefer to make your own anyway.
All of the kits below have the solar controller that we suggest to get the maximum charging potential from your kit, and set lengths of cable. We offer other regulator options, and cable lengths, so just let us know before purchase and we can swap these in for you. And if you want something slightly different, just ask!