Semi-Permanent Adjustable Mounting Set for Narrow Boats
Narrow Boat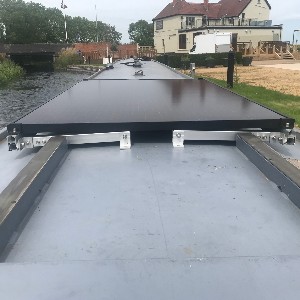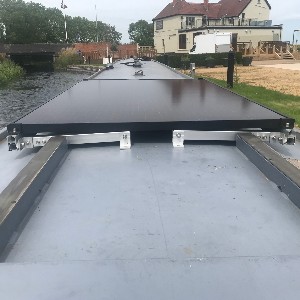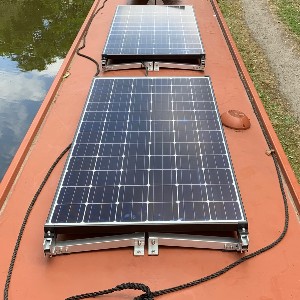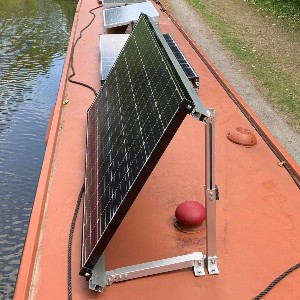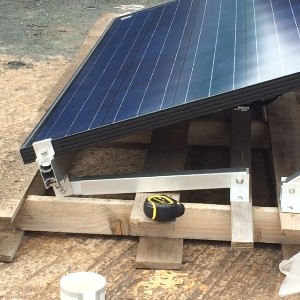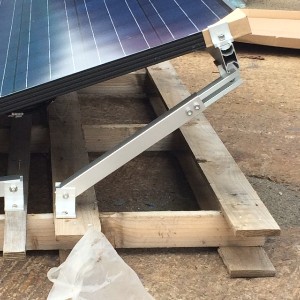 Quantity:

tell me more
BACK IN STOCK!
A tilt mount system that will let you flip your panels from port to starboard. Great for boats that like to cruise or change moorings.

Simply tilt your panel from one side to the other using the telescopic legs and simple design, so that your solar panel catches the best sun no matter which way round you moor. By adjusting the tilt mount, the panels can lay flat - great for when you are on the move and need a good line of sight.
We can also supply sets of mounts with longer rails, suitable for mounting several panels in a line (although be aware that with a number of panels there is a lot of weight on the frame, and you might need several people to adjust the orientation of the panels).
Suitable for panels:
Length: 1000 - 2100 mm
Width: 800mm +
Height: 30 - 46mm
Please note that the rails are cut to order, so we will need to know the EXACT panel dimensions and frame colour (silver default) after ordering, to sales@midsummerenergy.co.uk