10A 12V-24V Buck Boost MPPT Solar Regulator
Buck-Boost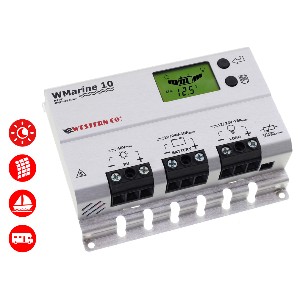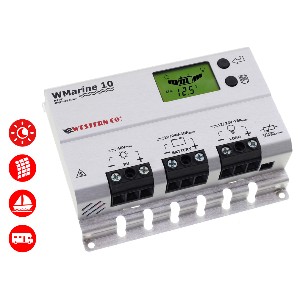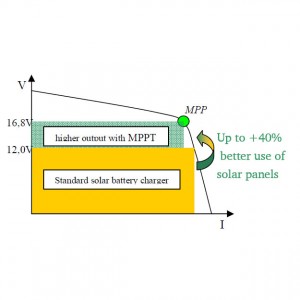 A very special MPPT controller - allowing an individual solar panel (20W-120W) to charge a 24V battery.

The buck boost technology in this MPPT controller converts small voltages from smaller panels to the right charging voltage required by your battery. The controllers comes with a full set of electronic protection functions, including over-charging, over load, short circuit and reverse polarity protection.
The LCD display shows all relevant information and can work with various types of battery, including sealed, Gel, flooded and Lithium-Ion.
On average you will get around 15-20% more power from your solar panel using this MPPT compared to a conventional regulator. But when it really matters - in dull, overcast conditions, or when your battery is flat - the increase in output can be as much as 30%.
Covered by a 5 year manufacturer warranty and suitable with Midsummer 12V solar panels with open circuit up to 40V and max. power up to 120W.