EPSolar Tracer ET 45A MPPT Solar Regulator
Tracer ET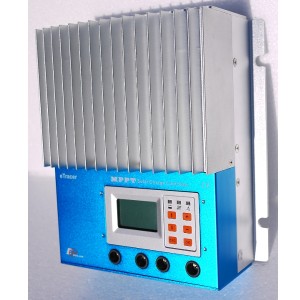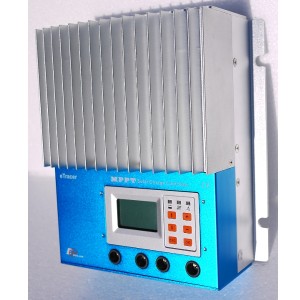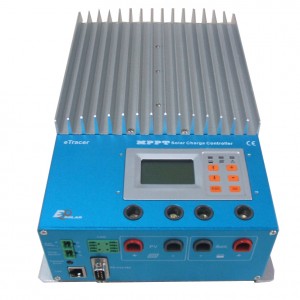 £

255.00
Quantity: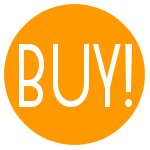 tell me more
OUT OF STOCK! Please call for updates

This new Tracer controller has superb functionality and excellent build quality. Suitable for 12V/24V/36V/48V systems and does everything you would expect from other units costing twice as much.
The new units have upgraded processor and software resulting in even more efficient charging. The unit also has an inbuilt LCD screen displaying charging information. They also come with temperature sensor for improved battery charging.
Features
450 day data logging by Ethernet connection
Network compatible (view charging information remotely)
Multiphase control technology, optimises charging current smoothness, reduces ripple, and improves the system generating efficiency
Sealed, Gel and Flooded battery option
Excellent EMC design, thermal design and natural air cooling
auto detect 12V/24V/36V/48V
Max Solar Input
12V max input 600W
24V max input 1200W
36V max input 1800W
48V max input 2400W
Max Open circuit Voltage 150VOC DC
Dimensions 293x203x105mm