EPEver DuoRacer DR3210N-DDS 30A MPPT Dual Regulator
DuoRacer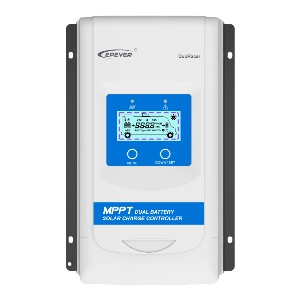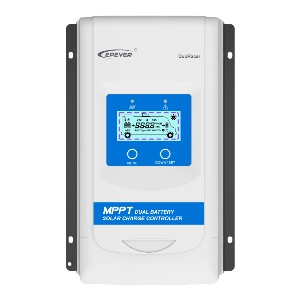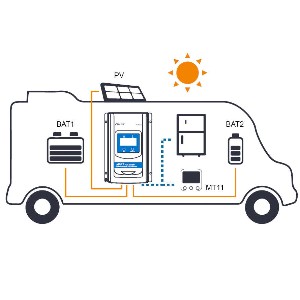 £

115
Quantity: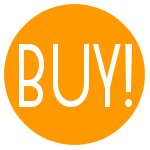 tell me more
One of the most trusted manufacturers on the market, EPsolar combines reliability with performance to bring excellent value for money. The new DuoRacer series from EPEver combines years of expertise and end-customer requirements to improve both protections and requirements in an ever-changing off-grid solar market.

DuoRacer MPPT charge controller is made for charging two batteries at the same time in a solar system. This controller supports multiple life battery (BATT1) types, including Sealed, Gel, Flooded, LiFePO4, and Li-NiCoMn, which is suitable for RV, Camper, Boat, and so on. The device recognizes the start battery (BATT2) system voltage automatically, and trickle charges the battery when the conditions are satisfied. The controller adopts the advanced MPPT control algorithm,which will minimize the maximum power point loss rate and loss time,also fast track the maximum power point(MPP) of the PV array, and obtain the maximum energy from solar array under any conditions. The energy utilization in the MPPT solar system is increased by 20-30% compared with PWM charging method. When there is no manual operation for a long time, and the charging conditions cannot be reached, the controller will turn to low-power mode, which reduces the loss and battery power waste to enhance the products life. The system parameters are shown and set by LED/LCD or the MT11 remote meter (Accessory).
The AES control signal of the car refrigerator is built in the controller, which will supply the surplus solar power to the refrigerator to avoid energy waste. The controller comes with IP33 protection level, which is waterproof and dustproof. Multiple protection features, including battery overcharge protection, over discharge protection, and reverse connection protection of the PV and battery, which effectively ensure the solar system safety, stability, and lifetime.

Features
Advanced Maximum Power Point Tracking (MPPT) algorithm - minimising MPP loss rate
Ultra-fast, high tracking efficiency no less than 99.5%
Multi-function LCD displays system information intuitively
Fully programmable function via PC software or remote meter
Compatible with lead-acid batteries and lithium batteries
Over-temperature protection, PV reverse polarity protection, Battery overcharge protection, Battery over discharge protection, Battery reverse polarity protection
Specifications
Max Open Circuit Voltage: ~92-100V
Battery Voltage Range: 8.5-32V
Max PV input at 12V: 390W
Max PV input at 24V: 780W
Max Battery Charge Current: 30A
Dimensions: 248 x 165 x 69 mm
Weight: 1.4 kg
NB: Please note that this controller requires common negative grounding.