EPsolar Tracer10420AN 100A 200V MPPT Solar Charge Controller
Tracer-AN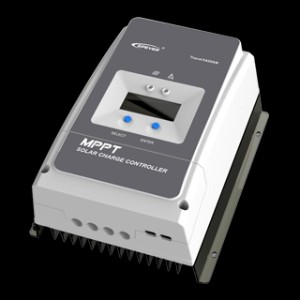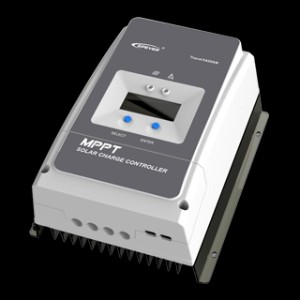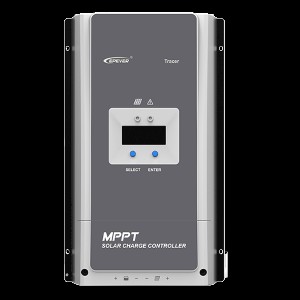 Quantity:

tell me more
One of the most trusted manufacturers on the market, EPsolar combines reliability with performance to bring excellent value for money. The new Tracer-AN series from EPsolar builds on the great performance of the BN series whilst improving conversion efficiency and including a built-in LCD display, allowing keeping an eye on generation that much easier compared to older generations.

Conversion inefficiencies exceeding 98% and high speed maximum power point tracking (MPPT) ensure little to no power whatsoever is lost from your solar system. Protection measures include battery short circuit, reverse polarity and overcharge protection as well as temperature compensation (using optional temperature sensor) to ensure batteries last as long as they should.
The multi-function display allows for real-time monitoring of electrical readings, including battery voltage/charge current and PV string voltage/current. Fully programmable functions available with additional PC connection or remote meter.
Features
Advanced Maximum Power Point Tracking (MPPT)
High tracking efficiency no less than 99.5%
Multi-function LCD displays system information intuitively
CE certification(LVD EN/IEC62109,EMC EN61000-6-1/3)
Flexible charge algorithm
Support up to 6 units in parallel to expand system

Over-temperature protection, PV reverse polarity protection, Battery overcharge protection, Battery over discharge protection, Battery reverse polarity protection
Specifications
Max Open Circuit Voltage: 180V (25C)
Battery Voltage Range: 8-68V
Max PV input at 12V: 1250W
Max PV input at 24V: 2500W
Max PV input at 48V: 5000W
Temp range: -25C - +60C
Max Battery Charge Current: 80A
Dimensions: 394 x 242 x 143 mm
Weight: 7.4 kg
NB: Please note that this controller requires negative grounding.