TS-M Built-in monitor for Tristar MPPT
MorningStar
£

104
Quantity: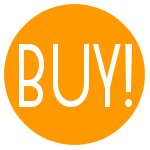 tell me more
This built-in meter for the Tristar MPPT regulators will display a great deal of information about the controller and the operation of your system. In addition, the meter enables manual functions and controller diagnostics
These capabilities will increase your confidence that the system is working properly and will help you to improve system reliability, battery life, and system performance. It is worth the time getting to know your meter!
The unit simply replaced the front panel of the Tristar.
Features:
Displays volts, amps, watts, battery temperature, charging mode, and amp-hour counter (resettable)
Diagnostic feedback
Displays logged data
Control of load terminals
Can trigger equalisation cycle