Accessories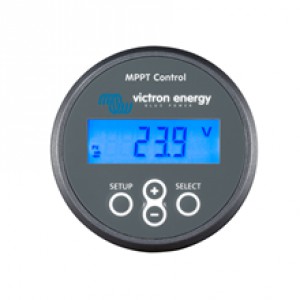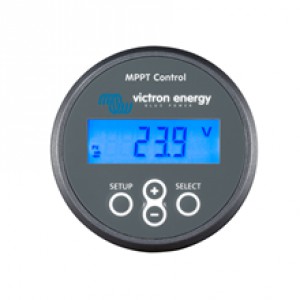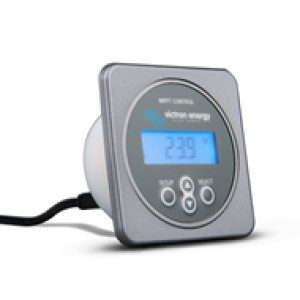 Quantity:

tell me more
The MPPT Control lets you see the status as well as setup all Victron BlueSolar MPPT Charge Controllers that have a VE.Direct communications port. The new MPPT Control is mounted in the familiar BMV-700 series housing, maintaining a consistent and professional look to your panels and systems monitoring equipment. See the user and installation manual for more information. To easily mount the MPPT Control on a wall, instead of flush mounted in a panel, use one of our wall mount enclosures.
This product is compatible with the Victron MPPT controllers through the use of the Victron VE.Direct to USB cable. This monitor requires a VE.Direct Cable, various lengths available - select from the drop -down menu above.
An optional
Wall Mount Enclosure
is also available for this product.
Features
Dimensions: 63mm Diameter; 69 x 69mm Front Bezel
View live status information
Panel power
Panel voltage
Yield today
Battery current
Battery voltage
Load output state
Load current
View historical information
All-time values
30-day historical values
MPPT charge controller setup