Victron Smart Battery Sense long range (up to 10m)
Accessories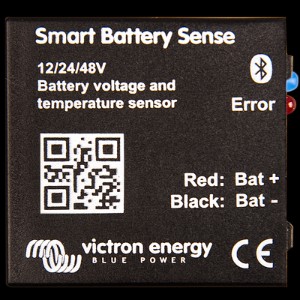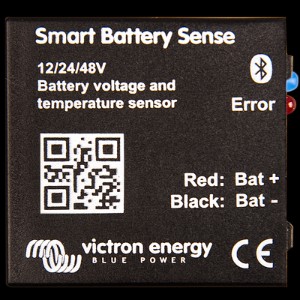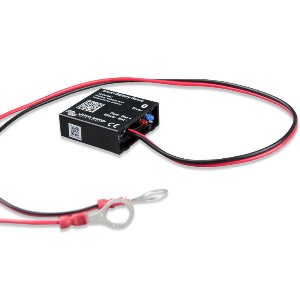 Quantity:

tell me more
This Victron Smart Battery Sense is a wireless battery voltage and temperature sensor for Victron MPPT Solar Chargers only.

With voltage and temperature sense in place, batteries will be better charged; improving charging-efficiency and prolonging battery life
. Features include:
Improves battery charging - measuring battery voltage at the battery bank terminals guarantees the correct charge voltage

No wires - Bluetooth Smart technology using the VictronConnect App connects the Smart Battery Sense and one or more Victron solar chargers
Simple to install - just connect the unit's two eyelets to your battery terminals and attach the Smart Battery Sense onto the battery body using the self-adhesive strip.
For use with the Victron Energy products only.