Victron 12V/100Ah AGM Super Cycle Battery (M6)
12V Super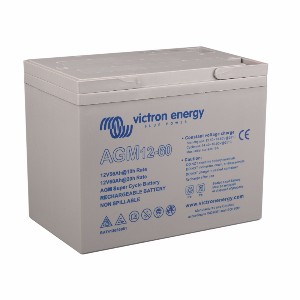 £

320
Quantity: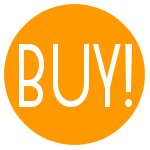 tell me more
Victron Energy AGM Super Cycle batteries are the result of recent battery electro-chemistry developments. The paste of the positive plates is less sensitive to softening, even in case of repeated 100% discharge of the battery, and new additives to the electrolyte reduce sulphation in case of deep discharge.

Features:
Smaller and lighter: an additional advantage of the new chemistry is a slightly smaller size and weight compared to our standard deep cycle AGM batteries.

Low internal resistance: accepts very high charge and discharge rates - perfect for large solar panel installations.
Exceptional 100% depth of discharge (DoD): tests have shown that the Super Cycle battery does withstand at least three hundred 100% DoD cycles.
Specifications:
Nominal rated voltage: 12V
Nominal capacity (C20): 100Ah
Float design life at 20°C: 12 years
Cycle design life: >300 cycles @ 100% Dod, >700 @ 60%, >1000 @ 40%
Dimensions: See Datasheet
Weight: See Datasheet
M5 insert
Warranty: 2 years