Durite 200A 12V VSR DC-DC Battery-Battery Smart Relay
Special VSRs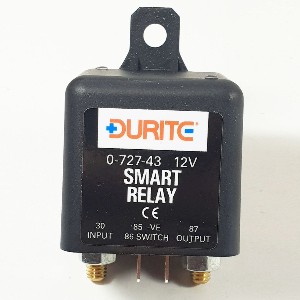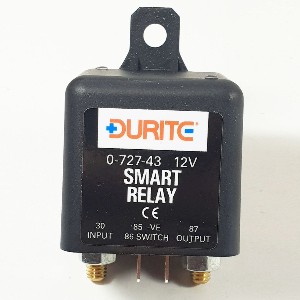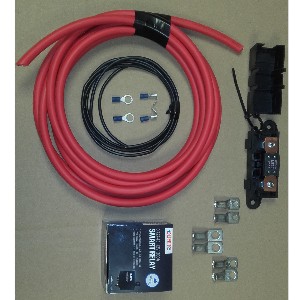 £

59
Options:

Quantity: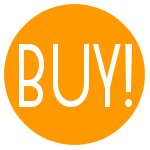 tell me more
Suitable for latest range of vehicles fitted with smart alternators.
The very latest 12V 200A voltage smart programme intelligent charge relay to be used with the Euro 6 engine. This is used with the latest vehicles that have smart alternators and regenerative braking systems.
With 9 programmes allowing the user to to set the charging and protection voltages to suit their requirements, this can therefore be used for charging the secondary battery or protecting the main battery from a high drain circuit.

This has the facility for a manual override allowing both batteries to be used to start the engine or to make safe a piece of equipment on the protected circuit before power is lost.
Features:
With 9 programmes and an override function.
Can be used with secondary battery charging systems and as a battery saver, protecting the main vehicle battery from excessive drains

Lightweight and compact - weighs just 500g
Applications include utility vehicles, vans, motorhomes, caravans and boats
Specifications:
Max. current: 200A
Nominal voltage: 12V DC
Max. voltage: 16.5V DC
Voltage sensing: Primary Battery Only
Standby current: 2mA
Terminals: 2 x M6 bolts + 2 x 6.3mm blades
Dimensions: 46 x 45 x 77 mm
Weight: 140g

Warranty: 1 year