Durite voltage-sensitive relay 140A (12V or 24V)
VSRs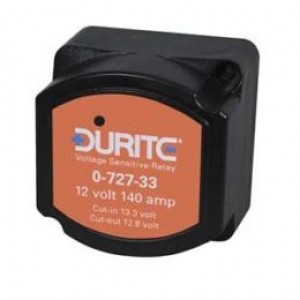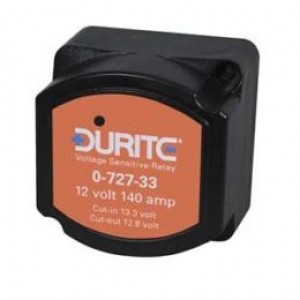 £

40
Options:

Quantity: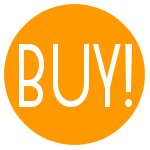 tell me more
This simple device from reputable manufacturer Durite allows you to charge two separate battery banks from a single charging source with no risk of flattening your main bank.
By sensing the main battery bank voltage, the device will only connect the secondary bank to the source when the first is fully charged and will cut out if the main bank falls below a certain level. This ensures that the secondary bank can never drain the main bank.
Suitable for use with solar panels, wind power and alternators. There are no moving parts and the fully encapsulated electronics make it suitable for marine use.
Measures 68mm x 54mm x 68mm and suitable for surface mounting with cables entering from the rear. An LED indicates when the secondary bank is connected.
To use, connect the stud marked with red to the positive terminal of your main or priority battery bank (the one connected to the charge source), and the other stud to the positive of your secondary bank. Finally connect the small black cable to the common negative. Good sound connections and adequate cables sizes are important for correct voltage sensing.
Please choose from the 12V or 24V models from the drop down menu above.
Specifications:
12 Volt: Makes at 13.3V and breaks at 12.8V
24 Volt: Makes at 27.4V and breaks at 25.6V

N.B: Due to their highly variable voltage, this VSR is not suitable for use with 'smart' alternators.