Victron 12/24V Centaur Mains Battery Charger
AC/DC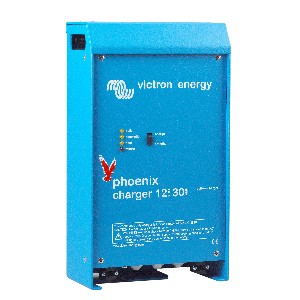 £

347
Options:

Quantity: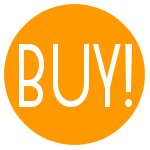 tell me more
Victron use the highest grade of components, robust and precise manufacturing procedures, and rigorous testing to ensure consistent high quality. This Universal AC or DC battery charger is a useful addition to any battery system where AC power is available and batteries need to be kept topped up. (We believe solar is the best charging solution, but understand that mains options are required every now and then).
The Centaur charger comes ready for 12V or 24V batteries - simply choose from the options before you buy.
Features:
Adaptive 3-stage charge characteristic - DIP switch to select optimum charge/float charge for flooded lead-acid, Gel or AGM batteries



Three isolated outputs to charge 3 seperate battery banks

Aluminium epoxy powder coated cases with drip shield and stainless steel fixings for adverse heat, humidity and salt air

Temperature compensation to increase battery life

Battery sense voltage to help compensate for voltage loss

90-265V AC input or 90-400V DC supply
Specifications:
Input voltage range: 90-265V (AC); 90-400V (DC)

Frequency: 45-65 Hz

Charge Voltage Absorption: 14.3V (12V); 28.5V (24V)
Charge Voltage Float: 13.5V (12V); 27V (24V)
Battery Capacity 12V version in Ah: 80-200 (20A); 200-500 (50A)
Battery Capacity 24V version in Ah: 45-150 (16A); 120-300 (30A)
Battery Connection: M6 studs or M8 studs
Protection: IP20
Dimensions and Weight: See Datasheet
Suitable for most batteries, works well with our BMV-700 Victron Battery Monitor.