Victron Battery Management System BMS 12/200
BMS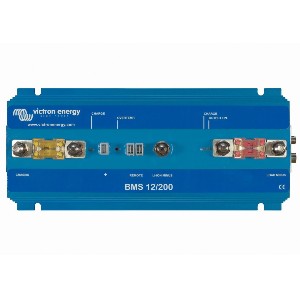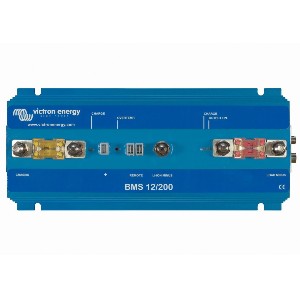 Quantity:

tell me more
Victron use the highest grade of components, robust and precise manufacturing procedures, and rigorous testing to ensure consistent high quality. This very simple universal battery management device is specifically for LiFePO4 batteries, preventing them from overdischarge or overcharge.
This BMS 12/200 will support up to 10 batteries in parallel and has an adjustable alternator current limit for caravans, motorhomes or boats.
Features:
Required for all Lithium-iron-phosphate battery types - preventing under and over-voltage and providing individual cell balancing at the end of the charge cycle.

12V 200A load output, short-circuit proof




Li-ion battery over-discharge protection

Starter battery discharge protection

Adjustable alternator current limit

Remote on/off switch
Specifications:
Max. number of 12.8V batteries: 10 units
No load current when operating: 10mA
Operating Temp. Range: -40 to +60C
Battery Connection: M8
Protection: IP65
Dimensions: 65 x 120 x 260 mm
Weight: 1.8 kg
Suitable for most LiFePO4 batteries, like our Midsummer LiFePO4 12.8V batteries or Victron LiFePO4 12.8V Smart Batteries.