4 way Blade Fused Bus Bar - with cover
Busbars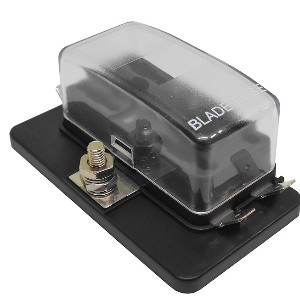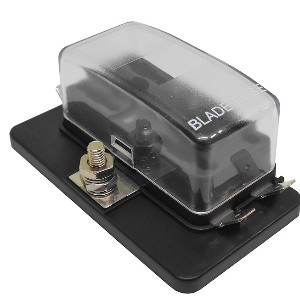 £

10
Quantity:

Fuse box for standard blade or spade fuses.
Holder for the standard range of automotive blade fuses.
4-way, four fuse positions with a common busbar for input.
Busbar: M5 stud.
6.3mm blade terminal outputs.
Voltage rated to 32V DC.
Maximum busbar load: 100A.
Dimensions
Height: 36mm.
Base width: 85mm.
Base length: 43mm.