MC3 Solar Cable Connector
MC3
£

8.00
Options:

Quantity: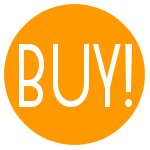 These high quality, rubberised, waterproof connectors can be used to make reliable, long-lasting connections to solar panels. Use the cable connectors for connecting leads together, or connecting leads to the bulkhead or branch connectors.
Many types of solar panels are fitted with these connectors as standard, but they can be also be fitted to other solar panels on request - or indeed used for any other outdoor cabling application. The connectors are compatible with the Tecsun 4sqmm solar cable.
Please see the datasheet below for further details on the multi-contact range of connectors.
These cable connectors are difficult to assemble without a specialised crimping tool. It is possible to solder them, but it's a bit tricky! Please read the instruction leaflet for more information.
However, we do make up cables so you may find it easier to ask us to assemble them for you instead - contact us by phone or email for details.
Important - remember to select whether you need 'male' or 'female' or 'both' from the option menu above before ordering.
These connectors are compatible with 'Multi-Contact' and many other brands of solar connector.