MC4 4mm Solar Cable Connector Pair
MC4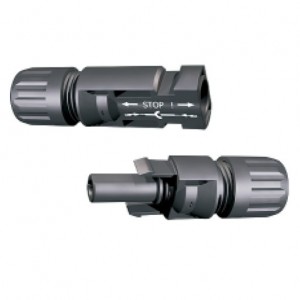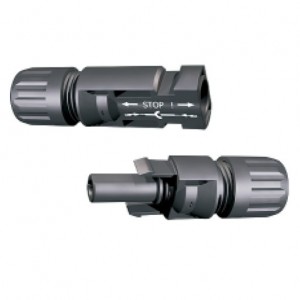 £

3
Quantity:

tell me more
These high-quality, waterproof, latching connectors from Staubli can be used to make reliable, long-lasting connections to solar panels.
The vast majority of solar panels on the market at the moment use this type of connector.
These cable connectors are difficult to assemble without a specialised crimping tool.

However, we do make up cables so you may find it easier to ask us to assemble them for you instead. Please select whether you need 'male' or 'female' or 'both' from the option menu above before ordering.
These connectors are compatible with our 4mm2 solar cable.