CTEK Smartpass 120 Power Manager
CTEK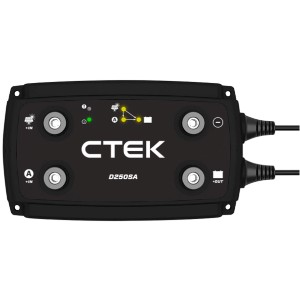 £

249
Quantity: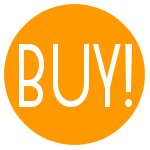 tell me more
The answer to charging batteries with Smart Alternators in Motorhomes and Caravans!
This Swedish-manufactured CTEK SmartPass 120 is an energy management unit which controls, optimises and distributes energy produced by vehicle alternators, solar cells, wind power or conventional battery chargers and distributes it to domestic battery banks or batteries used for auxiliary functions. Used together with a CTEK D250SA, SmartPass provides optimal charging for the batteries at all times.
SmartPass also has an integrated 'battery guard' which protects deep-cycle batteries from discharging completely which can seriously damage a battery. In addition, this function also ensures that critical equipment such as radio, emergency lights and navigation systems always have enough power to function. A temperature sensor protects batteries against high temperatures.
The system can handle current up to 120 Amps and is suitable for battery banks of between 28-800Ah. It's suitable for all types of 12V lead-acid batteries and is IP65 classified (water jet and dust protected and approved for outdoor use).
The Smartpass 120 has an additional, unique safety feature: if the vehicle's starter battery is unable to start the engine, the Smartpass 120 will automatically link the service battery to the starter battery for additional cranking power.
Specifications:
Input Voltage: 11.5 to 23V, Max 120A (350A temporarily for 10 secs)

Max Output Voltage: 23V

Max charging current: 120A
Charging ports: 1
Battery types: All 12V lead-acid, inc. Wet, AGM, Gel, Calcium and maintenance free
Operating Temperature: -20°C to +50°C

Dimensions Lx192mm Wx110mm Hx65mm

Weight 1 kg

Insulation class IP65 (splash and dust proof)

Comes with a 2 year warranty.
This SMARTPASS 120 - a 120A DC-DC power management solution, is meant to go in-conjunction with the CTEK D250SA that boosts the charging amps to 140A and separates critical equipment from non-critical equipment ensuring that all emergency and navigation systems always have power. The CTEK D250SA has an in-built MPPT controller.