Victron Orion-Tr 24/12-10A (120W) DC-DC converter
Orion-Tr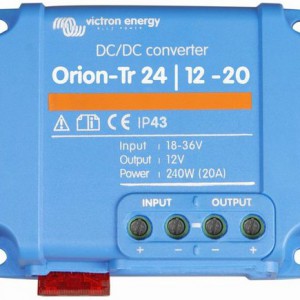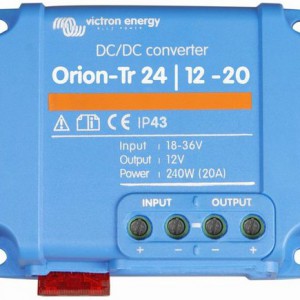 A compact DC to DC voltage converter from leading European designer and manufacturer Victron. These will step down a 24V input to a 12V output.
Please specify the correct size for your requirements from the options.
Features:
High efficiency (exceeding 95%) using synchronous rectification.
IP43 protection (when installed with the screw terminals facing downwards).
All of these items are non-isolated and come with screw terminals.
Specifications:
ORI241210200 - Orion-Tr 24/12-10 (120W) DC-DC converter

(see Datasheet for more information on screw terminal sizes and efficiency ratings)