SunPower 50W Semi-Flexible Solar Panel - White backing sheet
SunPower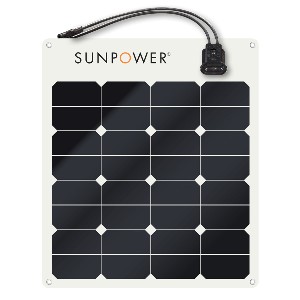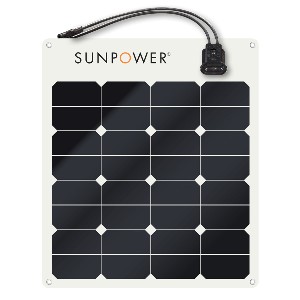 £

180.00
Options:

Quantity: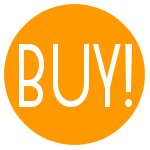 tell me more
SunPower - a global superstar in the solar panel industry. This semi-flexible solar panel uses genuine SunPower's highest rated Maxeon GEN II back-contact solar cells to deliver a high class product that beats any other flexible solar panel on the market. With panel flexing tolerance up to 30 degrees, these panels are the best for vehicle and boat roofs.

The ultra low profile combined with their flexibility make them ideal for curved substrates such as narrowboat or motorhome roofs.
To maximise the power you can harvest, a Victron or EPSolar MPPT controller will help you to achieve 20% more power than a conventional PWM device.
Specifications:
Rated power: 50W
Voltage Voc: 21.5V
Voltage Vmpp: 17.7V
Current Isc: 3.1A
Dimensions: 653 x 556 x 20 mm
Weight: 1.1 kg
Warranty: 2 years
NB: We can also supply this panel with a self-adhesive backing sheet for an extra £15 - please search for adhesive tape option.
Please read the User Manual provided in the PDF for instructions on handling and mounting these panels.