Victron Multi RS Solar 48/6000/100-450/80 1 tracker
Multi RS Solar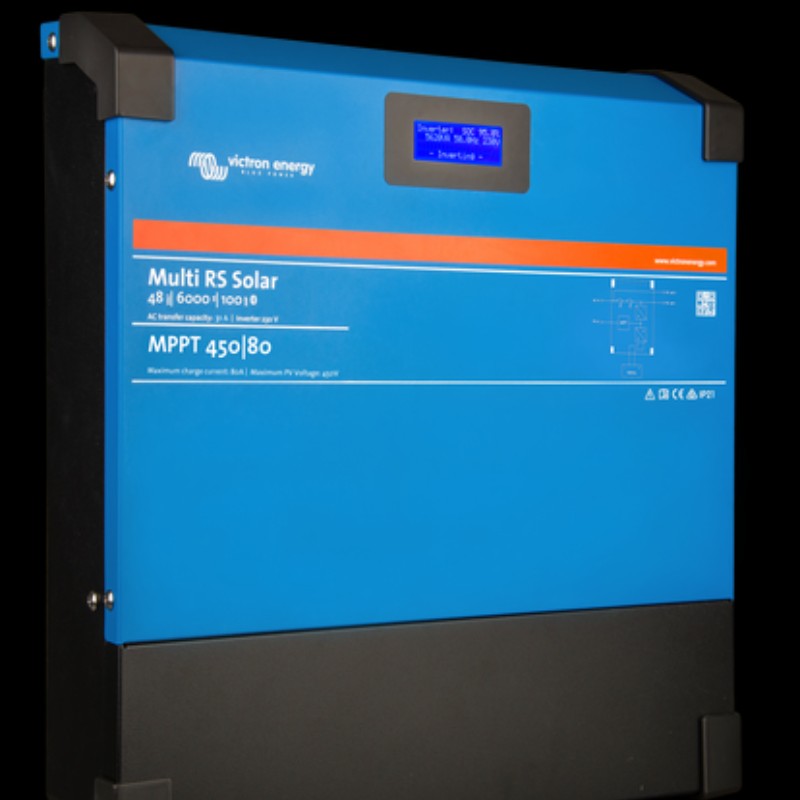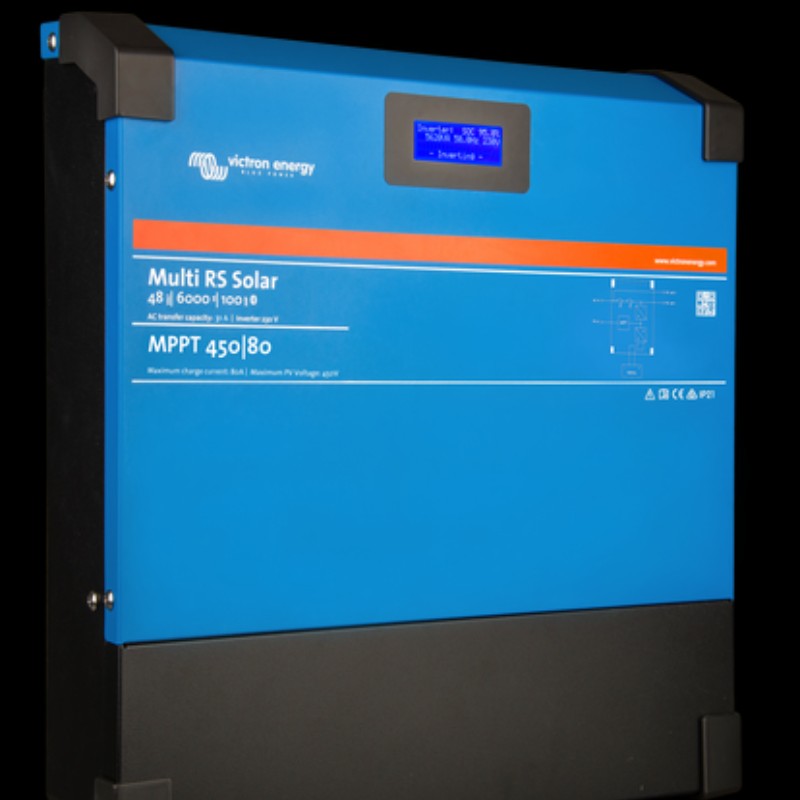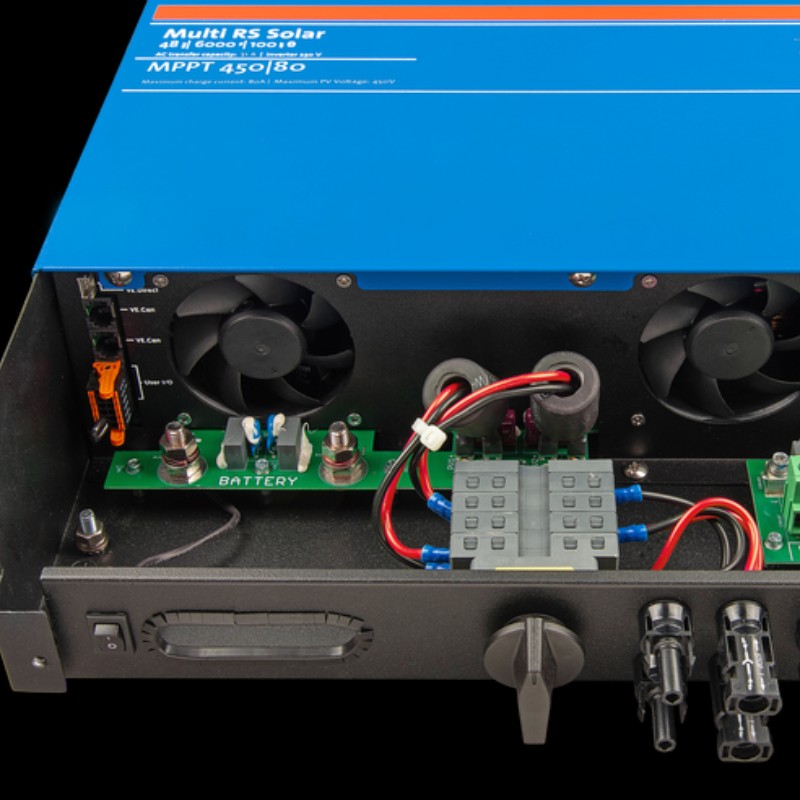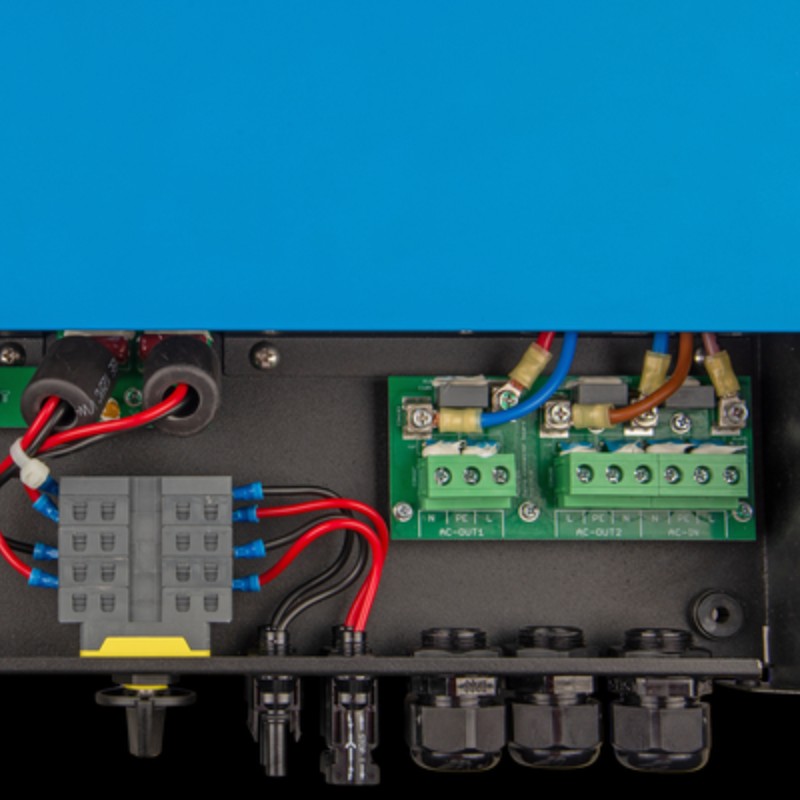 Quantity:

tell me more
All-in-one solar power solution - Hybrid Inverter / Charger
The Multi RS Solar 48/6000 is a 48V 6kVA Inverter/Charger with 450VDC 4kWp PV input.
Thanks to high frequency technology and a new design this powerful inverter weighs only 11kg. In addition to this it has an excellent efficiency, low standby power, and a very quiet operation.

The display reads battery, inverter and solar parameters. The same parameters can be accessed with a smartphone or other Bluetooth enabled device, using the VictronConnect app.
Inverter specs:
DC Input Voltage Range: 38-64 (48V)
AC Output: 230VAC 50HZ
Continuous Output Power at 25 degrees C: 6000VA/5300W
Peak Power: 9,000W (for 3 seconds)
Maximum Efficiency: 96.5%
Zero-Load Power: 20W
Charger specs:
DC Input: 36-62V
Charger Current: 100A (48V)
Battery Temp Sensor: Yes
Solar MPPT Controller
Max PV Open Circuit Voltage: 450VOC
Max DC Charging Power: 4000W
Max PV short circuit current reverse polarity protection: 20A
Enclosure
Weight: 11kg
Dimensions (h x w x d): 425 x 440 x 125 mm