Victron Quattro 3000VA Inverter/Charger
Quattro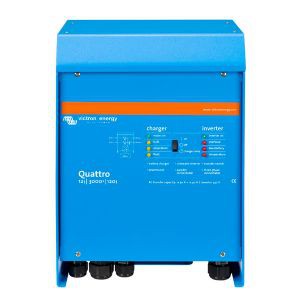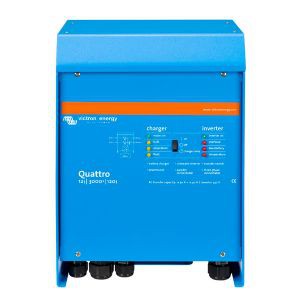 £

2131
Options:

Quantity: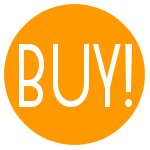 tell me more
The 3kW Victron Quattro is a powerful true sine wave inverter, a sophisticated battery charger and a high-speed AC transfer switch in a single compact enclosure. The bigger brother of the Multiplus range, this unit is designed for industrial and commercial systems with multiple AC sources and differential loading, in addition to larger 3-phase systems. The Quattro can take an inputs from a generator and grid supply. It can be used in conjunction with a battery bank and solar PV inverter as an energy storage system. The unit has two AC outputs, one being programmable to only operate when shore/grid power is available; designed for heavy loads such as washing machines etc. Up to 10 Quattro units can operate in parallel to achieve higher power output. Three phase or split phase operation is also possible.
Specifications:
DC Input: 9.5-17V (12V); 19-33V (24V)
Continuous Output Power: 3000VA (2500W)
Peak Power: 6000W
Maximum Efficiency: 93%
Zero-Load Power: 4-15W
AC Input: 187-265VAC 45-65HZ
Max Charge Current: 120A (12V); 70A (24V)
AC Transfer Relay: 2 x 100A
Dimensions: 362x258x218 mm
Weight: 19kg
Warranty: 5 years
Available in 12V and 24V models. Select from drop-down menu above.