Victron MultiPlus 12/2000/80-32 230V VE.Bus
12V MultiPlus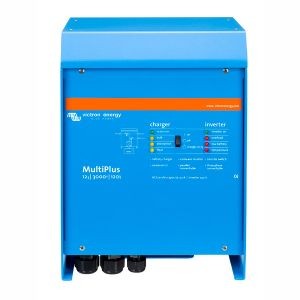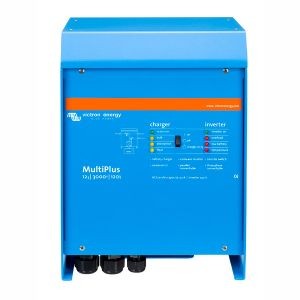 Quantity:

tell me more
The Victron MultiPlus is a powerful true sine wave inverter, a sophisticated battery charger and a high-speed AC transfer switch in a single compact enclosure. Reliability and performance are paramount to Victron. The Multiplus can take an input from a generator or grid supply. It can be used in conjunction with a battery bank and solar PV inverter as an energy storage system. Please see the 'Self-consumption' manual below for further details on configuring this way. Up to 6 Multiplus units can operate in parallel to achieve higher power output. Three phase or split phase operation is also possible. Victron are a global leader in off-grid and battery storage systems, with over 40 years of expertise in the fields of renewable energy and portable power systems. We have been working with the Dutch company for many years now and have found the quality of their products second to none; the company is also renowned for it's community support and ease of contact. Installation is a simple matter using the detailed instruction manual with fully illustrated colour wiring and mounting diagrams. The true benefit of the Multiplus is the software functionality and advanced protection systems, with regular firmware updates constantly adding new features as and when the community request them.
Specifications:
DC Input: 9.5-17V (12V)
Continuous Output Power: 2000VA (1600W)
Peak Power: 3500W
Maximum Efficiency: 93%
Zero-Load Power: 10W
AC Input: 187-265VAC 45-65HZ
Max Charge Current: 80A (12V)
AC Transfer Relay: 35A
Dimensions: 506x236x147 mm
Weight: 15.5kg
Warranty: 5 years
Available in 12V, 24V and 48V models. If you would like remote monitoring and operation for this inverter, have a look at the Victron VE.Bus Smart Dongle.