325W 12V/24V Silver Frame Split Cell Monocrystalline Solar Panel
Split-Cell
£

145.00
Quantity: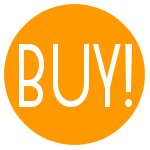 tell me more
A well-built and good value 325W mono panel with split-cell technology, which offer high outputs and improved panel efficiencies thanks to the reduced resistive losses offered by half cut cell circuits..
High quality Low LID PERC cells are treated to reduce Light Induced Degradation (LID) for a better lifetime performance than standard Mono PERC.

Container and project pricing available, please enquire.
Specifications:
Peak power Wp 325W
Voltage at peak power Vmp: 33.65
Max open circuit voltage Voc: 40.56
Current at peak power Imp: 9.66
Max short circuit current Isc: 10.22
Weight: 18.5kg
Dimensions: 1678mm × 991mm × 35mm
Product warranty: 12 years
Warranty on output: 25 years
Product Code: JAM60S03-325/PR
For use on a 12V battery bank you will need to use a 20A (or higher) MPPT solar regulator with this panel.