Clearance Large 240W, 250W, 285W, 300W, 330W MCS Solar Panels - discounted
Clearance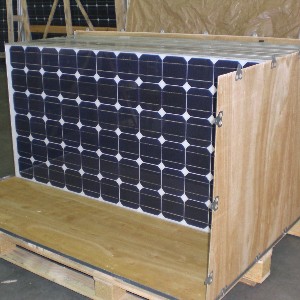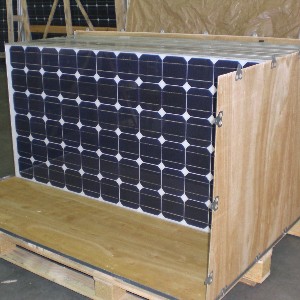 £

96
Options:

Quantity: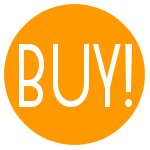 All of the panels listed here are in various conditions and graded as follows:
Grade 1: End-of-line or clearance stock. No damage or problems and full warranty offered.
Grade 2: Minor cosmetic damage to frame, glass or back-sheet only. Aesthetic issue with no harm to solar panel output. Usually a scratch to the frame; scratch of scuff to the glass that can be wiped; bend or warping of the aluminium frame that will need repair. Almost always no harm to solar output but warranty not offered.
Grade 3: Major damage to glass or back-sheet / manufacturer defect. Completely smashed glass or deep-scratch in back sheet needing full repair or waterproof sealant. Manufacturer defects can be unnoticeable but may harm output or shorten life-span of the panel, such as delamination. No warranty provided.
Items on offer at the moment (UPDATED 20th Oct 2020):
270W Perlight Polycrystalline Black Backing Solar Panel - Grade 2 - Minor Glass Scuff
1690 x 996 x 35mm. Availability: 1 in stock
285W Trina Polycrystalline Split-Cell Solar Panel - Grade 3 - Bent frame
1690 x 996 x 35mm. Availability: SOLD
315W Q Cells Black-Framed Monocrystalline Solar Panel - Grade 2 - Back and Glass Scratches
1685 x 1000 x 32mm. Availability: 3 in stock
320W Perlight monocrystalline Black Frame White Backing Solar Panel - Grade 2 - Glass Scuff - returned
1640 x 992 x 35mm. Availability: 1 in stock
270W Perlight Delta monocrystalline Black Solar Panel - Grade 2 - Back and Glass Scratches - returned
1480 x 992 x 40mm. Availability: SOLD
305W Longi monocrystalline Black Solar Panel - Grade 2 - Back and Glass Scratches
1640 x 992 x 35mm. Availability: SOLD
320W LG NeON2 Mono Solar Panel - Grade 2 - Bent frame/scuffed corner -
1590 x 1053 x 35mm. Availability: SOLD

325W Longi Split-Cell Mono Solar Panel - Grade 2 - Back and Glass Scratches - items returned
1672 x 991 x 35mm. Availability: SOLD
JOB LOT - 3 x Longi 350W Black Split-Cell Mono Solar Panel - Grade 3 - Bent Frame/Scratched Back-sheet
1776 x 1052 x 35mm. Availability: 1 Pallet