320W 12V/24V Black Frame Monocrystalline Solar Panel
Large Mono
£

224.00
Quantity: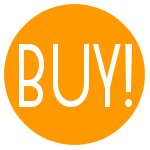 These panels enable you to pack in maximum power into a limited space and achieve higher power levels with fewer panels. The REC N-Peak Series are premium n-type mono solar panels using REC's proven half-cut cell technology. This results in high efficiency, high power, and high quality.
Specifications:
Peak power Wp 320W
Voltage at peak power Vmp: 34.2V
Max open circuit voltage Voc: 40.8V
Current at peak power Imp: 9.37A
Max short circuit current Isc: 10.18A
Weight: 18kg
Dimensions: 1675 x 997 x 30mm
Warranty on output: 25 years
Product warranty: 20 years
For use on a 12V battery bank you will need to use a 20A (or higher) MPPT solar regulator with this panel.