Leading Edge DL300 Wind Charge Controller
Regulators
£

189
Quantity: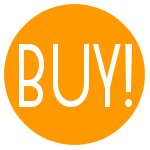 tell me more
Regulates the way in which your battery is charged, The DL300 prevents overcharging of 12 or 24 Volt batteries by diverting surplus power into a dump load.
Compact and easy to install, it can be used with an LE300 or LE600 micro-turbine. The DL300 was developed especially for Leading Edge Turbines. It incorporates a 300 Watt resistor / heater and controller board in a powder coated, steel enclosure.
Operation and Specification
As the turbine charges the batteries battery voltage will rise. Once the batteries reach full capacity, the dump load controller begins to bleed power from the turbine into the dump load. This energy is then dissipated as heat into the surrounding environment.