Leading Edge LE-v50 Vertical Axis Wind Turbine
Vertical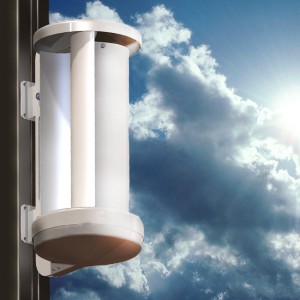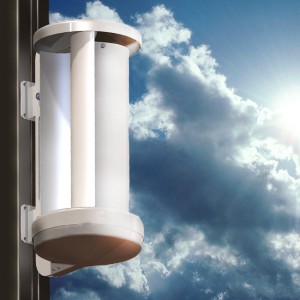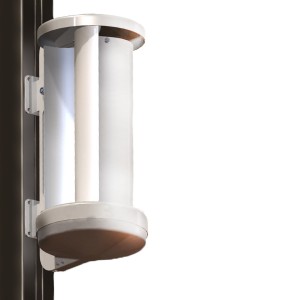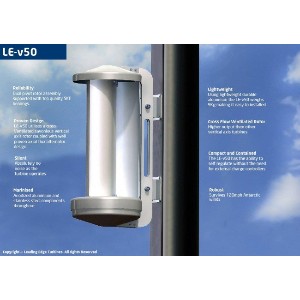 £

779
Options:

Quantity: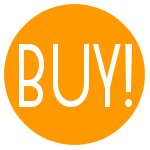 The vertical axis LE-V50 is now our turbine of choice for power systems that are subject to extreme weather conditions. It is considerably more sturdy than any of its rivals and is available in 12V and 24V versions.
Peak power is around 70W, so don't expect this to run a household - it's designed more for endurance than power delivery. But if your power requirements are small or you need a reliable power source in a harsh environment, it's the one to go for.
With a unique design, the LE-v50 is able to trickle charge and regulate itself internally, so there is no need for an external charge controller.
Suitable for use in polar and marine environments. These units can be supplied with special low temperature bearings for polar or high altitude applications. Please get in touch if you would like a customised unit.
For locations where wind gusting can reach 35m/s (80mph) or temperatures drop below -40 degrees C, the LV-50 Extreme turbine is available. It features polycarbonate cowlings, blade load spreader plates, and an upper baffle plate, and is painted black to absorb solar radiation so that accumulated ice and snow will melt off..
Specifications:
Rotor diameter: 200mm
Rated power: 11W @ 8m/s
Peak power: 70W
Cut-in wind speed: 4m/s
Lifetime: 20 years
Warranty: 2 years