RELiON LiFePO4 12.8V Lithium-ion Battery - RB100, RB200, RB300
RELiON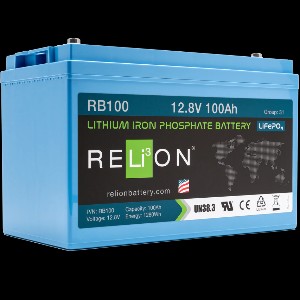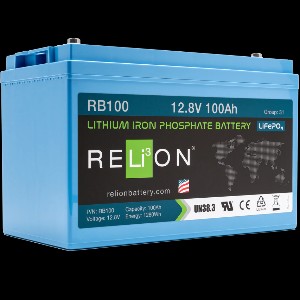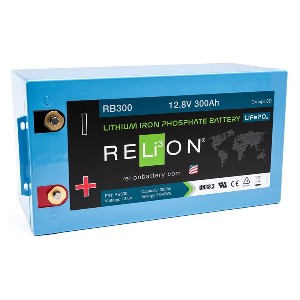 Quantity:

tell me more
RELiON range for 12.8V Lithium Batteries with M8 terminals:
RB100: 100Ah, RB200: 200Ah, RB300: 300Ah
Features:
• Up to 70% lighter than lead-acid batteries of a comparative size and spec
• Up to 10 times longer service life than its lead-acid equivalent
• Efficient and safe design
• Premium lithium-ion technology (LiFePO4)
• Environmentally friendly - no heavy or toxic materials
Range Information:
Hailing from the USA, RELiON is the latest addition to our Battery Store range. A premium power choice, RELiON batteries make use of the latest lithium advances and boast lifespans of up to 10 years. As well as utilising the safe and reliable Lithium-ion Phosphate (LiFePO4) chemistry, RELiON batteries are constructed to a very high standard, ensuring excellence in every component and at every stage of construction.
Technical information:
The battery world has the potential to be revolutionised by the strides that are being made in lithium technology; it is the fastest growing battery chemistry, has exciting long-term potential, and lithium-ion batteries are more environmentally friendly than lead acid, due to the exclusion of toxic heavy metals from their make-up.
The reduced weight that comes with using the lightest pure metal results in less wear and tear for your vehicles and equipment. Lithium-ion phosphate also has a number of proven advantages over other available lithium formulations, the most prominent of these being safety and stability.
Nominal voltage: 12.8V

Nominal Capacity: 100Ah,200Ah,300Ah

Energy: see datasheet
Best working temperature: -20C - +65C
Continuous discharge current (Peak): See Datasheet
Charge current: see datasheet
Charge/discharge temperature: -20 to 60C
IP Level: IP67
Dimensions: see datasheet
Weight: see datasheet
Warranty: 5 years