Victron LiFePO4 Battery 12,8V/100Ah Smart
Victron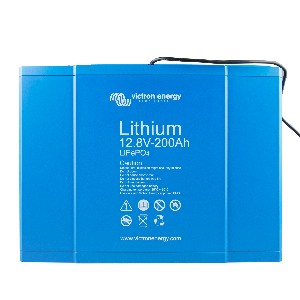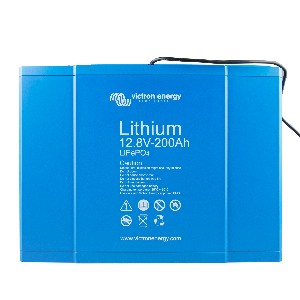 Quantity:

tell me more
Lithium-ion batteries command several advantages over traditional lead-acid ones: in particular, on average, you can save up to 70% in space and weight. The high initial cost is easily compensated by a longer service life, superior reliability, and excellent efficiency.
Lead-acid batteries may fail prematurely due to operating in deficit mode (rarely or never fully charged) or if left partially charged or fully discharged. A lithium-ion battery does not need to be fully charged, with service life even slightly improved by partial charge.
The round trip energy efficiency is 92% (discharged from 100% to 0% and recharged to 100%) compared to 80% for an average lead-acid battery.
BMS purchased separately.
Technical information:
Nominal voltage: 12.8V
Nominal Capacity: 100Ah
Nominal Energy: 1280Wh
Cycle Life DoD: 2500 cycles (80%); 3000 cycles (70%); 5000 cycles (50%)
Recommended discharge current: <100A
Recommended charge current: <50A
Operating Temp: -45C to +70C
Dimensions: 197 x 321 x 152 mm
Weight: 14kg