Victron Lynx Smart BMS 500 (M8)
Victron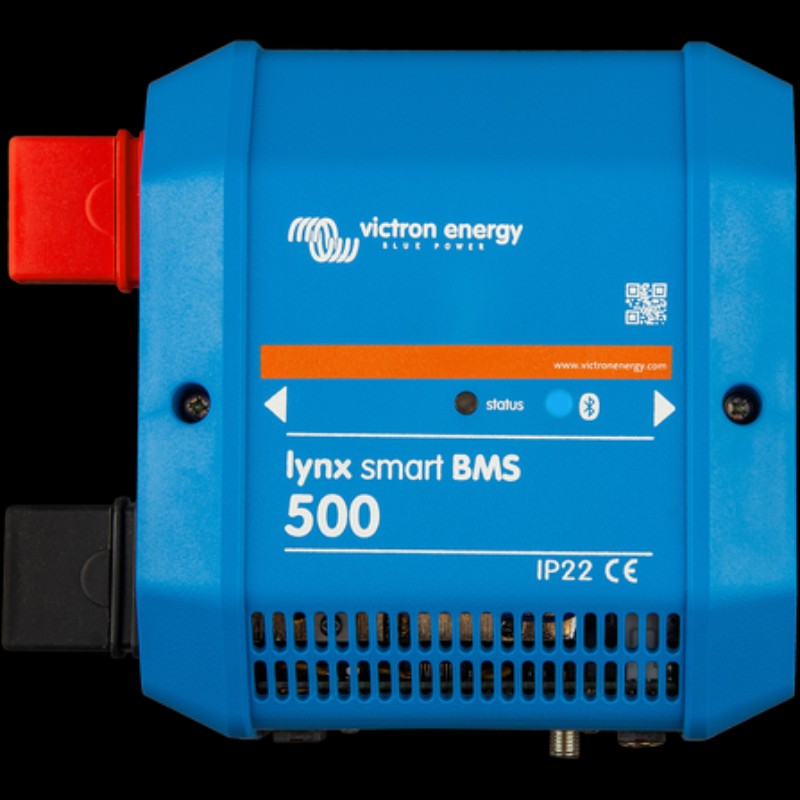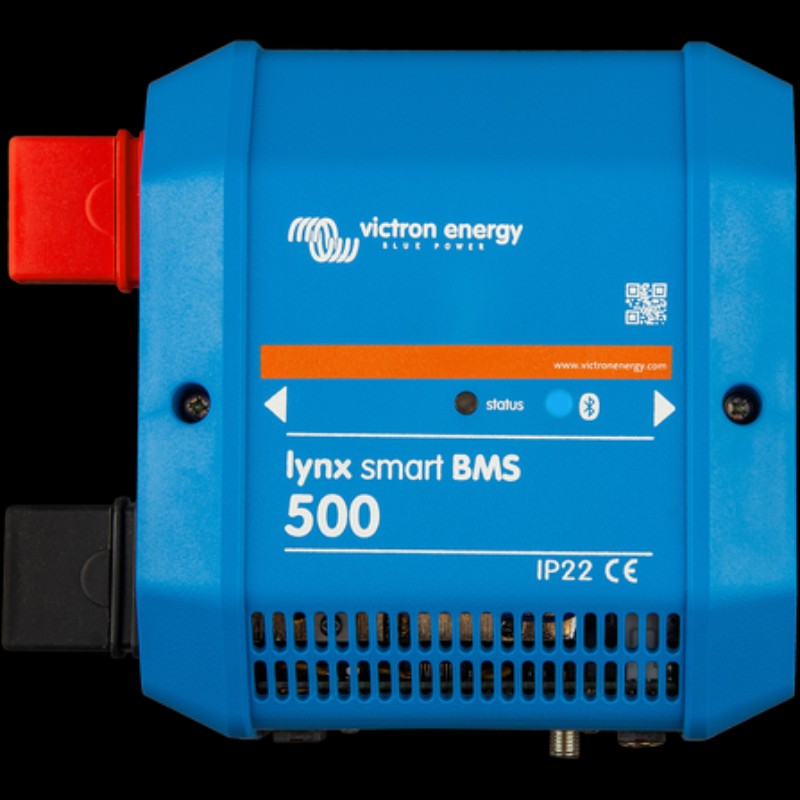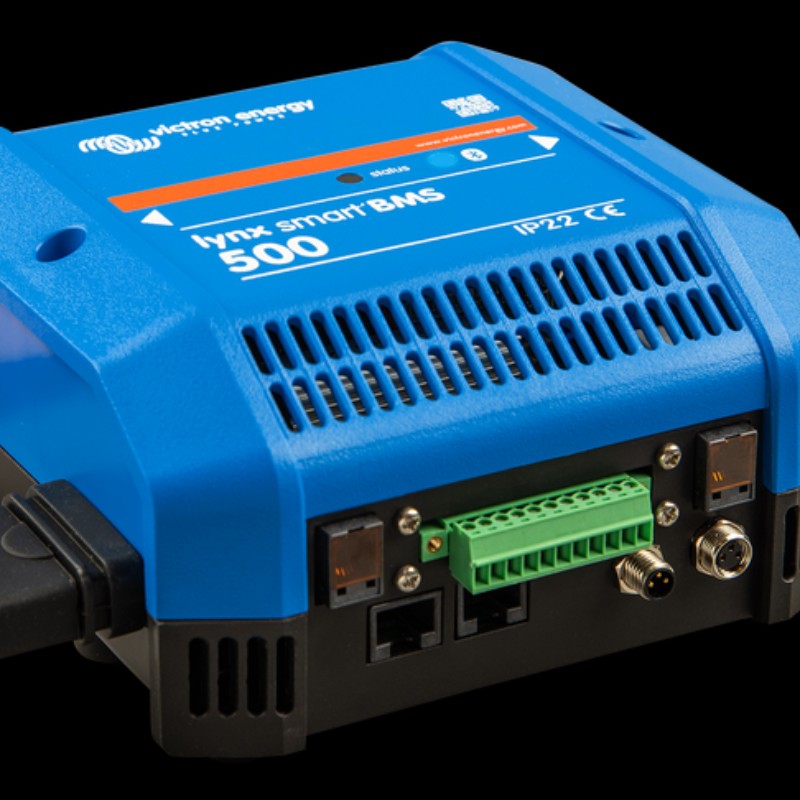 Quantity:

tell me more
For use with a Victron Energy Lithium iron phosphate (LiFePO4 or LFP) battery only.
The Lynx Smart BMS is a dedicated Battery Management System for Victron Lithium Smart Batteries. There are multiple BMS-es available for our Smart Lithium series of batteries, and the Lynx Smart is the most feature rich and complete option. Its main features are:
Built-in 500A contactor, used as a fall-back safety mechanism and also available as a remote controllable main systems switch.
Battery monitor, indicating state of charge percentage and more data.
Pre-alarm signal: provide a warning before the system shuts down due to a low cell, for example.
Bluetooth for use with our VictronConnect App, for setup and monitoring.
Local and remote monitoring using a Victron GX device, for example the Cerbo GX.
The Lynx Smart BMS is part of the modular Lynx Distribution system.