Victron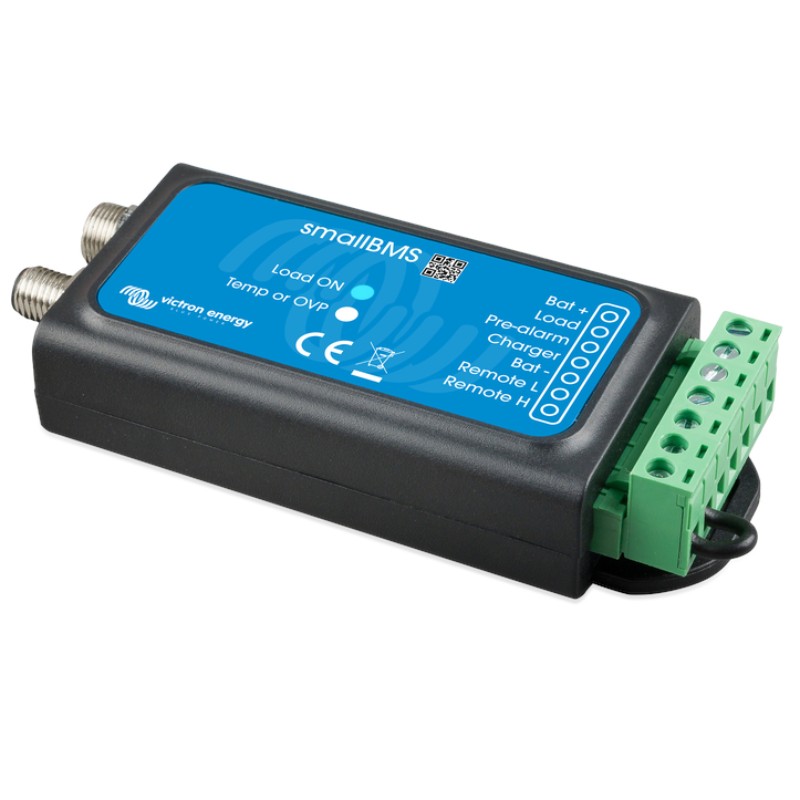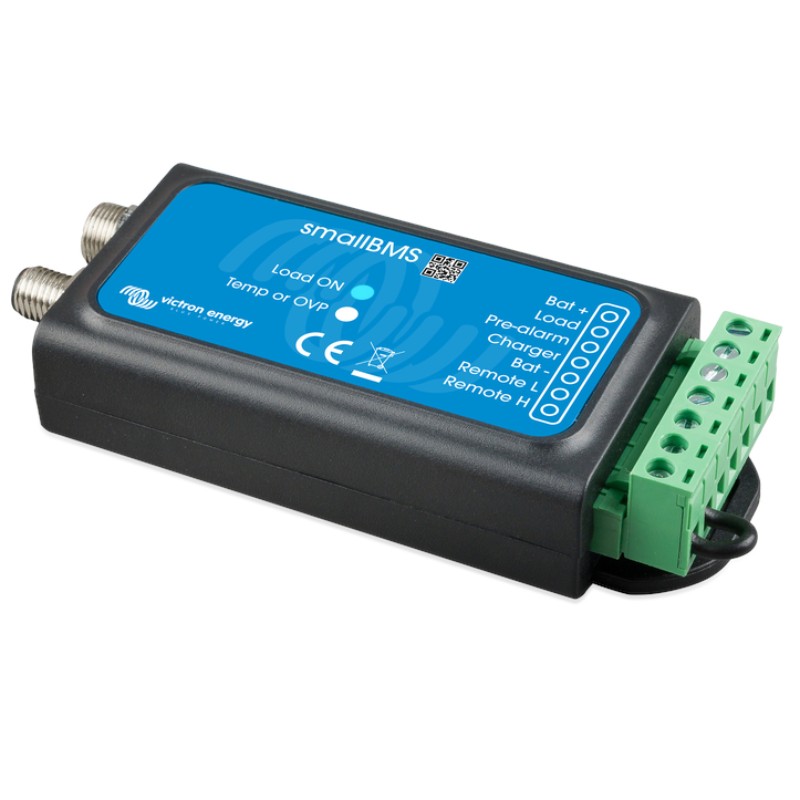 Quantity:

tell me more
A simple and low cost alternative to the VE.Bus BMS
The smallBMS can replace the VE.Bus BMS in several applications. It is however not suitable for use with VE.Bus MultiPlus and Quattro inverter/chargers (it has no VE.Bus interface). The smallBMS is intended for use with Victron Smart LiFePo4 batteries with M8 circular connectors. The smallBMS has two outputs, similar to the VE.Bus BMS.
Product features:
Load disconnect output - used with high current relay or contactor; with the remote on/off input of a battery protect, inverter or DC-DC converter.

Pre-alarm output.
Charge disconnect output - used to control a remote on/off charger; Cyrix-Li-Charge relay.

System on/off input - controls both outputs.
Protects 12V, 24V or 48V systems - same unit is available for any off-grid system.
LED indicators.
Technical information:
Input voltage range: 8-70V DC

Current draw, normal operation: 2.2mA (excluding Load Disconnect current)

Current draw, low cell voltage: 1.2mA

Protection: IP20
Dimensions: 106 x 42 x 23 mm
Weight: 0.1 kg