Victron Battery Monitor BMV-700
Victron BMV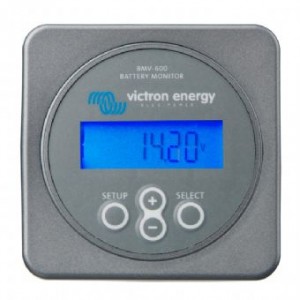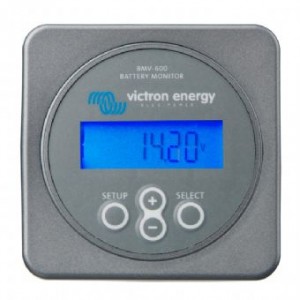 Quantity:

tell me more
The BMV-700 is a high precision battery monitor from Victron.
The essential function of a battery monitor is to calculate ampere-hours consumed and the state of charge of a battery. Ampere-hours consumed are calculated by integrating the current flowing in or out of the battery.
Have a Solar System? See these settings for optimal operation.
Features:
Highest resolution: 10mA (0.01A) with 500A shunt.

Lowest current consumption: 1mA.

Easy to wire: the BMV-700 comes with shunt, 10 meter RJ 12 UTP cable and 2 meter battery cable with fuse.

Easy to install: separate front bezel for square or round appearance; ring for rear mounting and screws for front mounting.

Information & Alarms:
Battery voltage (V)

Battery charge/discharge current (A)

Ampere-hours consumed (Ah)

State of charge (%)

Time-to-go at the current rate of discharge

Visual and audible alarm: over- and under voltage, and/or battery discharged