EPSolar 30A LandStar Solar Charge Controller
LandStar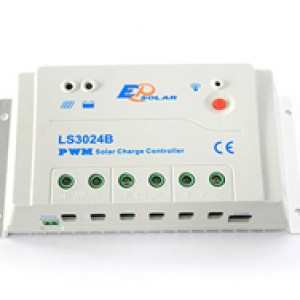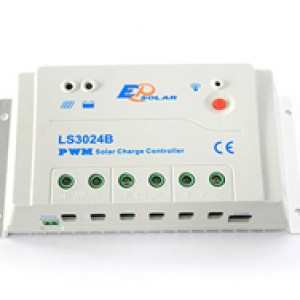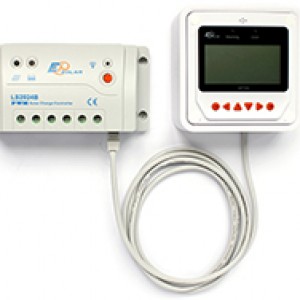 The LS3024B is a small 30 Amp regulator suitable for 12V and 24V solar systems. This compact regulator packs some great features not normally available on such a little device.
The regulator also features a 30A max load terminal which enables 12/24V loads to be be run directly from the regulator. This means the regulator will automatically disconnect the load should the battery voltage drop below a safe threshold. With an aluminium heat sink to improve reliability in high temperature environments and an external temperature sensor interface, this controller is able to produce high-quality control measures to ensure a steady performance.
This regulator is set to charge Flooded batteries by default. If your looking to charge AGM, GEL or sealed batteries you will need to reprogram it. This can be done via the additional MT-50 monitor. The monitor will also allow you to set timers to control loads (excellent for lighting), view solar panel power output and the state of charge of your battery bank. It is also possible to connect the regulator to a PC to monitor its performance and reprogram its charging parameters.
Please note that this regulator is not MPPT and cannot accept a higher nominal Voltage than the battery it is charging. Therefore if your looking to charge a 12V battery bank you will need solar panels with a nominal voltage of 12V, likewise if your charging a 24V battery bank you will need to ensure the output voltage from your array is high enough to charge 24V bank (24V output can be achieved by serial connecting two 12V panels).
Features
High efficient Series PWM charging
Battery type option
LED indicators indicate battery voltage state
Temperature compensation
Electronic protection: over charging, over discharging, overload, and short circuit
Battery reverse polarity protection
Optional MT-50 monitor
Monitoring and reprogramming via PC connection