MT-1 Remote Monitor - EPSolar Duo controllers only
Dual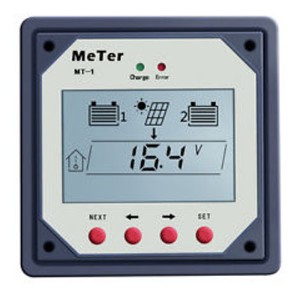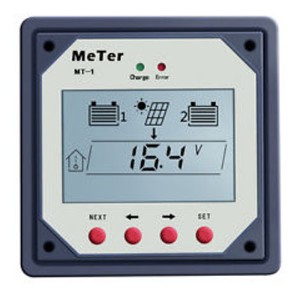 £

25
Quantity: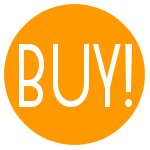 tell me more
This remote digital monitor for the 10A/20A EPsolar duo-battery solar charge controllers displays both solar and battery voltage; charging and load current; Ah and Wh charge accumulation; in addition to battery charge percentage. Placed in a convenient position, this remote LCD display is incredibly easy to use, and ideal for quick system checks. Can be flush-mounted in a wall or surface mounted using the mounting frame (included). Supplied with a 10m Cable.
Features:
Full Digital Display showing Voltage, Current, Amp-Hours, Watt-Hours and Battery Percentage Charge
Suitable for 12V / 24V Systems
Temperature Display
User friendly interface
Full Installation Instructions Included
Specifications:

Rated Voltage 12V, Min Voltage (suggest): 8.0V
Strong Backlight on: <23mA
Low Backlight on: <20mA
Backlight and LED indicator off: <17mA
Operation temperature: -40℃ ~ +60℃
LCD operation temperature: -10℃ ~ +40℃
Humidity: 0-100%
Communication cable: RJ45(8PIN), 10 meter

The MT-1 is compatible with solar controllers EPIPDB-COM 10A and EPIPDB-COM 20A.