Morningstar SunGuard 4.5A PWM Solar Regulator
Encapsulated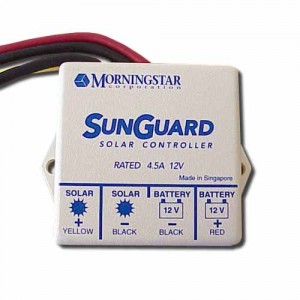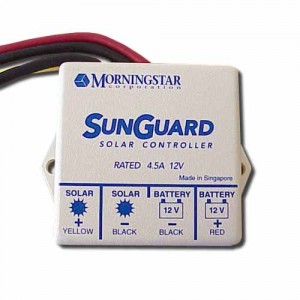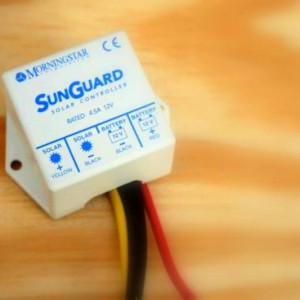 Quantity:

tell me more
The SunGuard is the smallest controller we sell, suitable for solar panel systems delivering up to 63W. Tough and compact (it weighs a mere 90g and measures just 6 x 5 x 4 cm), it should keep your batteries in great condition for years. It comes with a 5 year manufacturer's warranty.
The tough outer case disguises sophisticated electronic circuits that regulate the solar voltage using pulse width modulation. PWM controllers maintain a higher state of charge in the battery bank than old-fashioned on-off regulators.
The SunGuard electronics are fully encapsulated in epoxy, so the SunGuard is completely weatherproof, and can be used in almost any location.
Features:
High efficient Series PWM charging
Max. PV input voltage: 30V
Fully encapsulated in epoxy setting
Lightning protected
Local external temperature compensation
Electronic protection: over charging, short circuit, battery reverse polarity protection
For use with 12V panels and battery banks only.