Morningstar SunSaver Duo 25A Solar Controller
SunSaver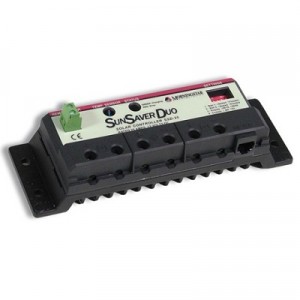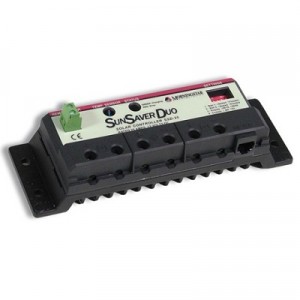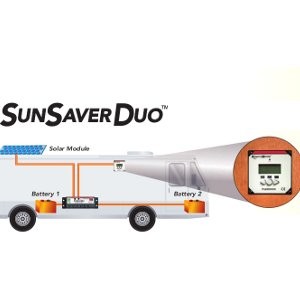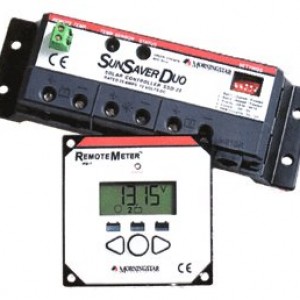 Morningstar's SunSaver Duo is an advanced, PWM, two-battery controller which is suitable for caravans, boats and small buildings not connected to the National Grid. PWM controllers maintain a higher state of charge in the battery bank than old-fashioned on-off regulators.
The SunSaver Duo will charge two separate, isolated battery banks at the same time using selectable priorities. You can also adjust the controller's settings either manually or via a connection to a personal computer.
With an anodized aluminum case, corrosion resistant terminals, and epoxy encapsulation, the SunSaver Duo can be mounted virtually anywhere. In the unlikely event that a fault occurs with the Sunsaver Duo, it carries a five-year manufacturer's warranty.
Features:
Two battery charging eliminates the extra cost of two separate solar charging system
Intelligent System Optimum Control
Up to 400W or 25A
Max. solar voltage: 30V
Battery type selection
High efficient Series PWM charging
Local external temperature compensation
Use MOSFET as electronic switch, without any mechanical switch
Optional remote meter MT-1
Electronic protection: over charging, short circuit, battery reverse polarity protection, reverse current, lightning
The Sunsaver Duo can be purchased with or without a back-lit, remote meter (pictured) which may be mounted on a wall and displays digital and pictorial information about the status of your solar power system. To purchase the unit with the display, please select from the options above.
To connect up your system, we recommend our outdoor-rated solar cable. We can also make up complete cables to your specification - see the cables and connectors page.
Suitable for 12V systems only.