Morningstar SunSaver SS10L 10A Solar Controller
Encapsulated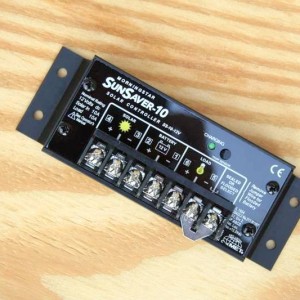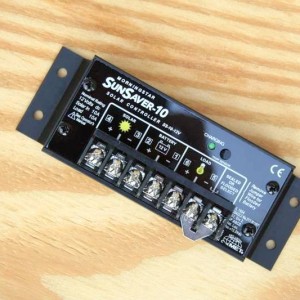 Morningstar are the biggest American producer of solar charge controllers. With a huge reputation in the solar industry for manufacturing solar controllers that are built to last, we are proud to be able to offer these premium solar charge controllers.
The SunSaver is a sophisticated controller using advanced pulse width modulated regulation. PWM controllers maintain a higher state of charge in the battery bank than old-fashioned on-off regulators. This 10A model is suitable for photovoltaic systems up to 140W (280W at 24V).
With an anodised aluminium casing, marine-grade materials for the terminal block and epoxy encapsulated electronics, SunSavers can be mounted virtually anywhere. In the very unlikely event of a failure, they carry a five year manufacturer's warranty.
The load terminals allow you to connect appliances up to 10A. The regulator will automatically cut the power if the batteries fall below 11.5V (23.2V for 24V version), and reconnect at 12.6V (25.2V for 24V version) preventing dangerous levels of discharge. Ideal for appliances such as fridges that tend to be left on.
Features:
High efficiency PWM charging
Battery type selection
LED indicators monitor battery voltage state
Temperature compensation
Electronic protection: over charging & discharging, overload, and short circuit
Battery reverse polarity protection
Marine rated terminals, epoxy encapsulated with an anodised aluminium case
Self-consumption: < 8mA
Connections to the SunSaver regulators can be made using only bare wire, but for a more professional finish you may wish to use fork terminals. We can also make up complete cables to your specification - see the cables and connectors page.
Available in both 12V and 24V versions - see the options menu above.