Rutland HRDi Wind and Solar Charge Controller
Regulators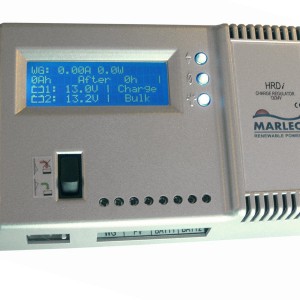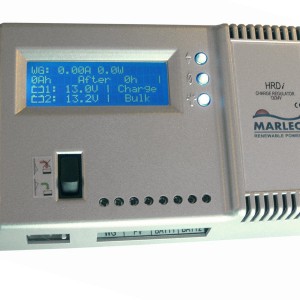 £

153.00
Options:

Quantity: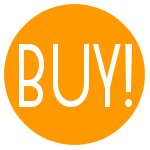 tell me more
The Rutland HRDi charge controller is an advanced, micro-processor controlled charging system suitable for both wind and solar sources. It's capable of charging two seperate battery banks so is great if you want to keep both your domestic and engine batteries topped up while you are away from your boat!
The unit will automatically shut down your wind turbine when the batteries are charged. Suitable for both 12V and 24V systems, the unit features full PWM charging; a detailed LCD display indicating battery voltage, charging current, and cumulative amp hours into both battery banks; temperature compensation; blocking diode and manual shutdown switch.
It's designed to match the output of the Rutland 914i turbine, but can also be used to regulate the Rutland 504, or many other small turbines of similar power output.
Suitable for either 12 or 24V systems. The controller automatically detects the system voltage.