Rutland 504 Marine Wind Turbine Mounting Kit
504 Mounts
£

101.00
Quantity: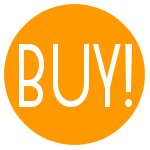 The 503 Marine Mounting Kit (also suited for the later Rutland 504) is a 2m (6.5ft) pole kit manufactured from stainless steel and supplied in 2 x 1metre sections with joiner.
Two L shaped deck fixing plates are supplied to support the pole and attach to the deck along with brackets to which guys or stays should be attached. Solid stays are recommended to provide a suitably rigid mount for the windcharger, these are not included owing to the individual nature of the lengths required on each boat.
The parts of this kit are also available separately to help you to build your own mounting system.
The 504 turbine can be mounted to the top of any pole or mast with an internal diameter of 31.7mm and a maximum external diameter of 38mm.