Victron Phoenix 12V 1200VA (900-1000W) pure sine wave inverter
Victron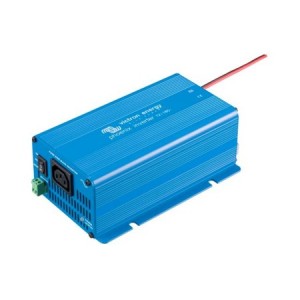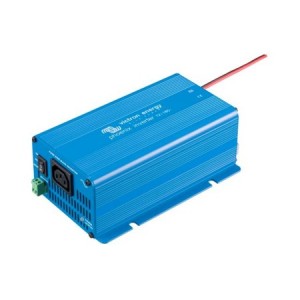 The Phoenix range of Inverters are built for professional use but are competitively priced to suit the budget of commercial and leisure users. All Victron Energy Inverters utilise innovative hybrid high/line frequency switching technology to benefit from the advantages of efficiency, compact dimensions and lighter weight without compromising output performance.
A unique feature of the SinusMax technology is very high start-up power. Conventional high frequency technology does not offer such extreme performance. Phoenix inverters, however, are well suited to power up difficult loads such as refrigeration compressors, electric motors and similar appliances.
Low self-consumption and an industry leading 5 year manufacturer's warranty make the Phoenix range one of the best on the market.
Features
Low battery voltage alarm trip and reset levels
Low battery voltage cut-off and restart levels
In- and output voltage and current alarms
ECO mode on/off and ECO mode sense level
Extra start-up power
LED Diagnosis
Remote Connectivity
Specifications
Continuous Power at 25oC: 1000W
Peak power: 2400W
Adjustable AC Output/Frequency: 230V 50Hz
Max Efficiency: 92%
Zero load power: 7W
Dimensions: 104 x 194 x 305 mm
Weight: 8.5kg
Warranty: 5 years
Available in 12V and 24V; please select from the drop-down menu above.