Victron Phoenix Inverter 12/500 230V VE.Direct UK
12V VE.Direct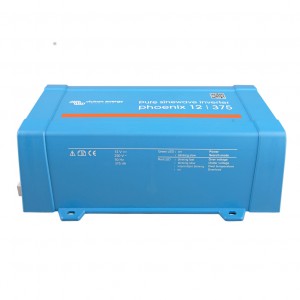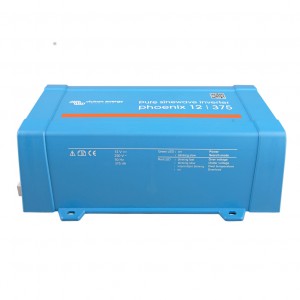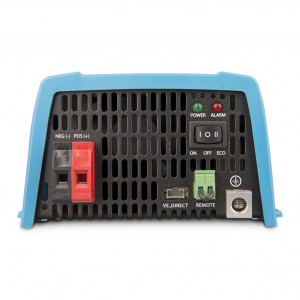 The new VE.Direct compatible range of Phoenix pure sine wave inverters from Victron offer greater connectivity and real-time monitoring options than competitors as well as unbeatable toroidal transformer technology providing fully configurable protection and energy saving measures.
Capable of supplying high start-up power for applications such as halogen lamps, electric tools and compressor fridges. Supplied with a UK socket.
Use in conjunction with the Victron Bluetooth Smart Dongle to allow monitoring of inverter through your smartphone, compatible with the latest versions of Android and iOS. Further parameters can be monitored or edited via a PC connection using a VE.Direct-USB interface. A simple remote ON/OFF remote switch is available too.
Features
Low battery voltage alarm trip and reset levels
Low battery voltage cut-off and restart levels
In- and output voltage and current alarms
ECO mode on/off and ECO mode sense level
Output voltage 210 - 245V
Remote Connectivity
Specifications
Continuous Power at 25oC: 400W
Peak power: 900W
Adjustable AC Output/Frequency: 230V 50/60Hz
Max Efficiency: 90-91%
Zero load power: 6W (12V); 6.5W (24V); 9W (48V)
Dimensions: 86 x 172 x 275 mm
Weight: 3.9 kg
Warranty: 5 years
Please note that this inverter does NOT come with cable to connect to a battery. If you would like an inverter harness, please choose from the options before purchase.