750W Complete 12V Off-grid All-in-One Solar Kit
All-in-One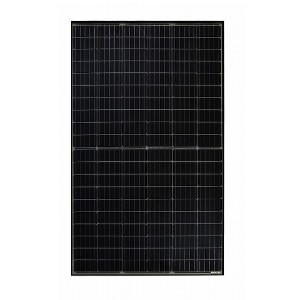 Quantity:

tell me more
This 750W solar charging kit is the complete solution for anyone choosing to get away from mains power, and living the off-grid dream. Perfect for office conversions, sheds, garages, beach huts, or liveaboard boats, this kit is capable of powering small electrical appliances all year round (such as LED lights; phones/tablets/laptops charging; electrical fridge).
This complete kit contains:
2 x 375W All-Black Split-Cell Monocrystalline Solar Panel - exceptional low-light performance using anti-reflective nanotechnology
1 x Victron Energy EasySolar 1600VA 12V Inverter/Charger - with all-in-one in-built MPPT, sine wave inverter, and battery charger
2 x Victron Energy AGM Deep-Cycle Telecom 12V 200Ah batteries
Pair of 5m solar cables with MC4 connectors + Spare pair of MC4 connectors
2 x Parallel battery cables
2 x Large Metal Z Feet - 100mm Mounting Feel for Larger Panels (set of four)

This small off-grid household 12V solution combines 750W solar power; an all-in-one AC output inverter and MPPT controller for maximum charging efficiency to the 1.44 kWh battery bank. Minimal cabling and very simple to connect together. Info, dimensions and weights can be found via the datasheets in the 'Tell Me More' section.
If your looking for a suitable mounting solutions please check out our mounting page.
Please note that this is a guide and we are more than happy to help you with your own bespoke solar power solution, with different solar panels, batteries or any additional items you wish. Feel free to contact us directly by phone or email.