275W Poly 12V/24V Solar Charging Kit
250-300W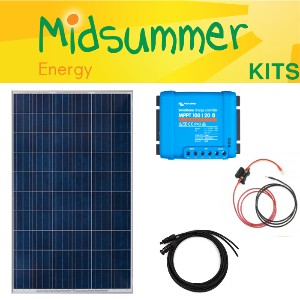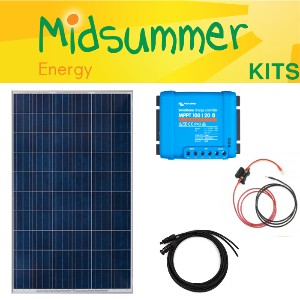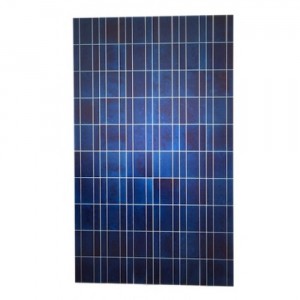 £

259.00
Options:

Quantity: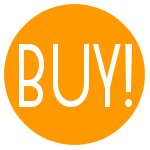 tell me more
This 275W polycrystalline solar charging kit is suitable for medium-large off-grid installations. In motorhomes, caravans and liveaboard boats, it should be capable of keeping a 12V or 24V battery bank charged with medium usage (such as LED lights; TV; water pump; phones/tablets/laptops charging; electrical fridge).
This kit contains:
275W polycrystalline Solar Panel - 60 cell with unique A-grade assurance guarantee
1.5m 4mm2 20A Fused Harness

Pair of 3m solar cables with MC4 connectors

Our 60 cell polycrystalline modules are purchased from leading global manufacturers in the world. With excellent low light performance and high reliability due to stringent quality control, these modules are certified to withstand challenging environmental conditions. With the majority ending up on people's homes, these panels have A-grade components and have been tested to the highest level to ensure best performance for many years.
An MPPT regulator from the SmartSolar range, manufactured by Dutch company Victron Energy - one of the market leaders in solar power electronics equipment. This 20A MPPT charge controller is capable of providing significantly more power to a battery bank from the solar array, compared to conventional PWM charge controllers, in addition to maximising the battery lifespan. The MPPT regulator is effectively a dynamic DC-DC converter which constantly adjusts and optimises the voltage output from the solar array, which can vary considerably, in order to provide a constant charging voltage for the batteries - which improves their lifespan and equates to lower power losses in the system. For unbeatable performance and real-time monitoring, it has a built-in bluetooth wireless dongle.
To connect this kit together you will need suitable cables. We provide two x 3m cables with MC4 connectors on to enable you to connect the panel to the regulator. We also provide a suitable 1.5m 20A harness to connect the regulator to your battery bank.
If your looking for a suitable mounting solutions please check out our mounting page.
Solar Panel Specifications:
Peak power Wp 275W
Voltage at peak power Vmp: 31.7V
Max open circuit voltage Voc: 38.4V
Current at peak power Imp: 8.69A
Max short circuit current Isc: 9.17A
Weight: 18.5kg
Dimensions: 1640 x 992 x 35mm
Product warranty: 10 years
Warranty on output: 25 years



If the cables are not long enough let us know and we will make something up to suit your needs.
Suitable for charging 12V or 24V battery banks.