FlexiSun 150W ETFE Flexible Solar Charging Kits - Black or White
Flexi Kits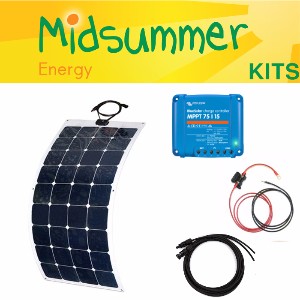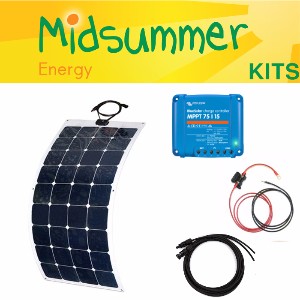 £

369.00
Options:

Quantity: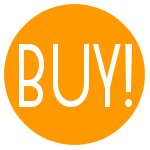 tell me more
BACK IN STOCK BY POPULAR DEMAND!

This 150W ETFE FlexiSun flexible solar charging kit is ideal for small to medium off-grid installations. In motorhomes, caravans and liveaboard boats, it should be capable of keeping a 12V battery charged with minimal-medium usage (such as LED lights; small 12V TV; water pump; phone/tablet charging).

This kit contains:
150W ETFE FlexiSun Monocrystalline Solar Panel with back-contact solar cells - with white or black backing sheet
15A Victron SmartSolar MPPT Controller - 20% more power (or choose Option Dual regulator + Extra Harness for a 15A Dual MPPT Battery controller - charging two batteries)
1.5m 4mm 15A Fused Harness

Pair of 3m solar cables with MC4 connectors
Our new
ETFE
(Ethylene Tetrafluoroethylene) solar panels use an expensive material to absorb more light and encourage less reflection. This gives the panel a textured look that also helps to make it extremely robust, and less prone to cracking or delamination - with a longer life than standard flexible solar panels. The ultra low profile combined with their flexibility make them ideal for curved substrates such as narrowboat or motorhome roofs.
To get the most out of this panel, we have paired it with the 10A Tracer MPPT solar charge controller by EPSolar to maximise the power generated. To connect everything up we have provided 3m of solar cable to go between the solar panel and regulator with industry standard MC4 connectors. We also supply a regulator harness fused appropriately to connect your regulator to battery bank (1.5m long).
Solar panel specifications:
Rated power: 150W
Voltage Voc: 30.1V
Current Isc: 6.35A
Dimensions: 540 x 1460 x 3 mm
Weight: 3.15kg
MAX solar panel input 150W, suitable for 12V battery banks only!
Please get in touch for more information.