Miasole 120Wp CIGS Flexible Solar Charging Kit - Premium - 5 year warranty
CIGS Kits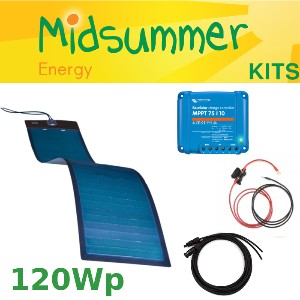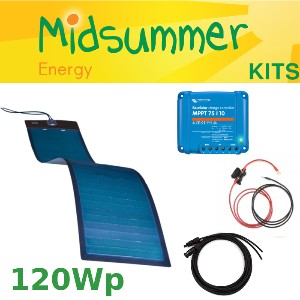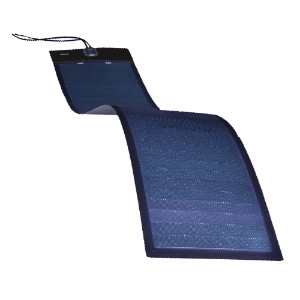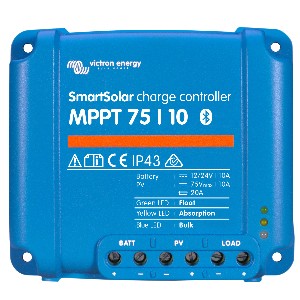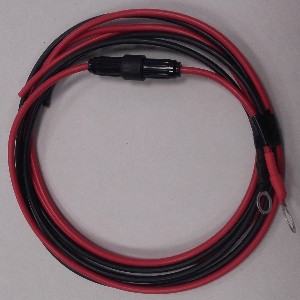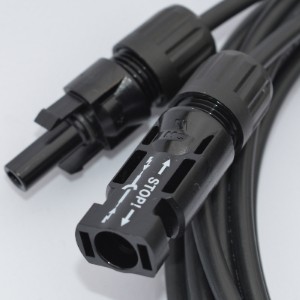 Quantity:

tell me more
With our brand new fully-flexible solar charging kits, the possibilities are endless! This beautiful, high power density, CIGS, flexible and lightweight solar panel, plus a Victron premium charge controller is ideal for small off-grid installations. In motorhomes, caravans and liveaboard boats, it should be capable of keeping a 12V battery charged with minimal-medium usage (such as LED lights; small 12V TV; water pump; phone/tablet/laptop charging).
This kit contains:
120Wp Miasole 'Long and Narrow' CIGS Flexible Solar Panel - cell efficiency of >16%
10A 75V Victron SmartSolar MPPT solar charge controller - in-built bluetooth
1.5m 4mm 15A Fused Harness

Pair of 3m solar cables with MC4 connectors
With the highest power density in a flexible form factor, these Miasole CIGS flexible and lightweight modules are designed for narrowboats, RVs, motorhomes and yachts.
Manufactured to create unusually high energy yields (>16% cell efficiency) due to excellent shadow tolerance and temperature stability, these panels give a good option for low narrowboat decks or hot motorhome roofs.
This 10A SmartSolar MPPT charge controller from Victron Energy is capable of providing significantly more power to a battery bank from the solar array, compared to conventional PWM charge controllers, in addition to maximising the battery lifespan. It also has in-built bluetooth technology to connect to your smartphone. To connect everything up we have provided 3m of solar cable to go between the solar panel and regulator with industry standard MC4 connectors. We also supply a regulator harness fused appropriately to connect your regulator to battery bank (1.5m long).
Solar panel specifications:
Rated power: 120Wp
Tolerance: -0/+5
Voltage Voc: 38.1V
Current Isc: 4.53A
Dimensions: 2597 x 363 x 2.5 mm
Weight: 2.7kg
Warranty: 5 year's workmanship, and 25 year performance warranty against power loss
MAX solar panel input 120Wp, suitable for 12V battery banks only!
Please get in touch for more information.