250W Sapphire 12V/24V Solar Charging Kit
250W Kits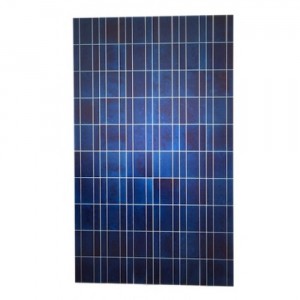 £

312.00
Quantity:
Sorry, this product is not available at present.
tell me more
This 250W Sapphire polycrystalline solar charging kit is suitable for medium-large off-grid installations. In motorhomes, caravans and liveaboard boats, it should be capable of keeping a 12V or 24V battery bank charged with medium usage (such as LED lights; TV; water pump; phones/tablets/laptops charging; electrical fridge).
This kit contains:
250W polycrystalline Sapphire Solar Panel - using anti-reflective nanotechnology
20A Tracer-A MPPT solar charge controller - 20% more power
1.5m 4mm 20A Fused Harness

Pair of 3m solar cables with MC4 connectors

Sapphire panels show exceptional low-light performance using anti-reflective nanotechnology and enhanced shunt resistance. They also have a unique A-Grade assurance guaranteeing use of the highest grade of components, robust and precise manufacturing procedures, and rigorous testing to ensure consistent high quality.
To effectively charge your 12V or 24V battery bank you will need a solar regulator. We provide only high quality regulators from industry leaders. This kit comes with the fantastic Tracer-A MPPT 20A from EPsolar. We have been working with EPsolar for many years and have always been impressed with the high quality of their products. This small 20A regulator builds on the great performance of the BN series whilst improving conversion efficiency and including a built-in LCD display, allowing keeping an eye on generation that much easier compared to older generations.
Conversion inefficiencies exceeding 98% and high speed maximum power point tracking (MPPT) ensure little to no power whatsoever is lost from your solar system. Protection measures include battery short circuit, reverse polarity and overcharge protection as well as temperature compensation (using optional temperature sensor) to ensure batteries last as long as they should. This regulator can also be connected to a PC, combined with the free to download Solar Station Monitor Software you can view and log your solar panels performance.
To connect this kit together you will need suitable cables. We provide two x 3m cables with MC4 connectors on to enable you to connect the panel to the regulator. We also provide a suitable 1.5m 20A harness to connect the regulator to your battery bank.
If your looking for a suitable mounting solutions please check out our mounting page.
Solar Panel Specifications:
Power under Standard Test Conditions: 250W
Maximum Power Point Voltage Vmp: 29.9V
Max open circuit voltage Voc: 37.1V
Maximum Power Point Current Imp: 8.35A
Max short circuit current Isc: 8.92A
Weight: 19kg
Dimensions: 1640 x 992 x 40mm (please note this has changed from the datasheet)
Warranty on output: Linear for 25 years
Product Warranty: 10 years
If the cables are not long enough let us know and we will make something up to suit your needs.
Suitable for charging 12V or 24V battery banks.