2kW Off-Grid Kit with 5kWh Lithium Battery
Lithium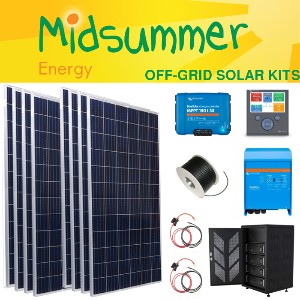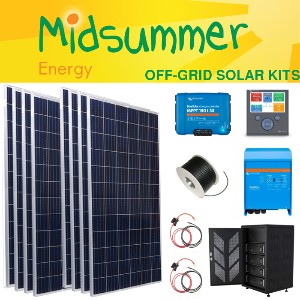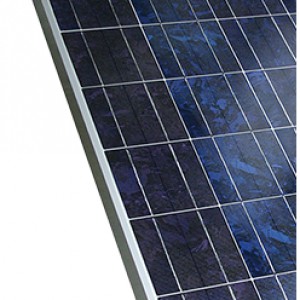 £

6996.00
Quantity: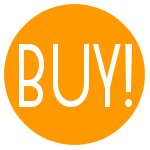 tell me more
This 2kW solar charging kit is the complete solution for anyone choosing to get away from mains power, and living the off-grid dream. Perfect for office conversions, sheds, garages, beach huts, or live-aboard boats, this kit is capable of powering most domestic electrical appliances year round (lighting, TV, PC, kitchen appliances, fridges).
Victron SmartSolar charge controller and Multiplus inverter/charger are some of the best products on the market and come with a 5 year warranty.
The same batteries used on the BYD double-decker E-Buses in London; the B-BOX with BYD's excellent Lithium Iron-Phosphate battery has the advantages of high reliability, high life-cycle and high temperature performance, as well as being environmentally friendly. 10 year warranty standard.
Full system control is gained - almost anywhere in the world - by accessing your Color Control GX using the free-to-use Victron Remote Management Portal (VRM).
This complete kit contains:
8 x 270W Polycrystalline Solar Panels - exceptional low-light performance using anti-reflective nanotechnology and enhanced shunt resistance
35A Victron SmartSolar MPPT solar regulator - Using the latest, fastest tech, SmartSolar maximises and drives it intelligently to achieve full charge in the shortest possible time, with in-built bluetooth connectivity.
3kVA 48V Victron Multiplus Inverter/Charger - Its many features include a true sine wave inverter, adaptive charging, hybrid PowerAssist technology, plus multiple system integration features
5kWh BYD B-Box V2 Lithium Battery - relying on the cutting-edge BYD Iron-Phosphate battery for streamlined energy storage and now 100% DoD
Victron BMV-700 Battery Monitor - with current shunt, wall enclosure, and VE.Direct cable for connectivity
Battery Cabling for Multiplus and SmartSolar Regulator

50m reel of 4mm2 cable with MC4 Connectors
Victron Color Control Panel - offers at-a-glance live information, and lets you control all products connected to it
8 x Channel mounts for solar panels (with self-tapping screws and clamps)

This fully off-grid household 48V solution combines 2160W solar power; an MPPT controller with in-built bluetooth connectivity, for maximum charging efficiency to the 5kWh lithium battery bank; and a reliable 3kVA (2500W continuous) pure sine wave inverter/charger for AC power output and for charging batteries from an available AC grid/shore/generator connection (recommended for winter when solar yields are lower). The solar array is expandable by adding more charge controllers and panels.
Standard flat roof mounting is included. If your looking for alternative mounting solutions please check out our mounting page.
Please note that this is a guide and we are more than happy to help you with your own bespoke solar power solution, with different solar panels, batteries or any additional items you wish. Feel free to contact us directly by phone or email.